"Never give up. The best is yet to come." –Portia
Like so many other people who find themselves caught up in the justice system, Portia never thought she would end up having a criminal record. She was married, a mother, and had her own successful wedding photography business.  And then her life spiraled.
Portia's life since she was released from prison is now very different. She is on a mission to tell the stories of people she met on her journey, and to shine a light on those who have experienced what she believes is a dehumanizing justice system. "So many of the people I connected with in prison had their own stories . . . they were resilient, they had been through so much, and were stronger for it."
Portia envisions a future where those with criminal records are no longer cast aside by society, but valued as human beings who have faced adversity, and are determined to succeed, despite the odds.
Inspired by those she met while in prison, Portia has written a book about the challenges and struggles faced by people in the criminal justice system. Her story is told with the passion and insight of one who has lived it.
about portia
Portia grew up in a small town in southern Utah and is the oldest of seven kids. She didn't have a lot of structure in her life and struggled in school and with relationships.  At age 17, Portia became pregnant with her first child, and soon after, had two additional children.
At the time, Portia was working as a photographer, but her relationships did not last, and she wasn't able to support her family. Feeling unable to care for her newest child, she gave him up for adoption. Soon after, Portia became addicted to prescription pain pills to help her deal with the loss of her child and other problems in her life.
A few years later, Portia was able to get sober and started working in real estate. But she still had a substance use disorder. She ended up getting caught up in some illegal activity and was investigated by the FBI and convicted of mortgage fraud. After fighting the charges for several years, Portia was finally found guilty of the charges and received a seven-year prison sentence.  She served her time in two federal prisons located in California and Minnesota, far away from her family.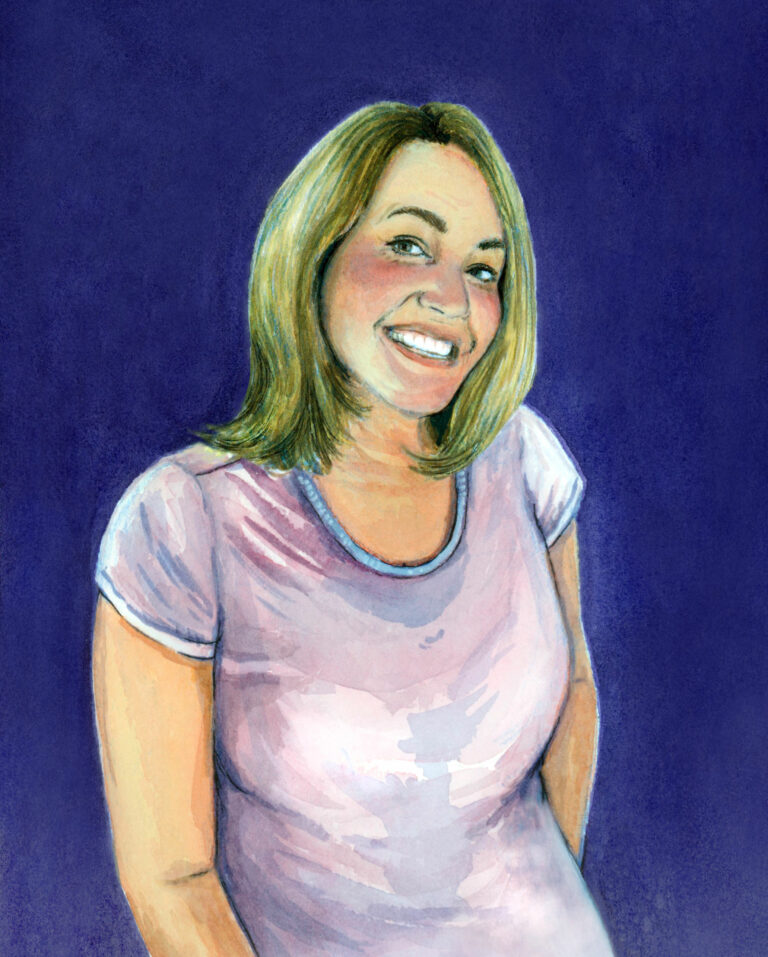 q+a with portia:
What parts of your experience with the justice system stick out in your mind?
One of the moments that sticks out to me most is standing in a courtroom and having the judge call out, "The United States of America v. Portia Louder." It just felt like everyone was against me—that my whole country was against me, and I felt so completely alone. It broke me to go through that. Everyone that I met felt the same way about this moment in their journey.
What were some of the lessons you learned from being incarcerated?
One of the most important lessons that I learned is that you can build a new life based on truth. For a long time, I just felt really mad about what happened and felt like it wasn't fair that I was in prison. Maybe it wasn't. But I came to accept that it was my choices that landed me there. It wasn't the judge, it wasn't the government. I was here because of me.
What role has faith played in your life?
I am now an active member of the Church of Jesus Christ of Latter Day Saints, but had been completely inactive most of my life. Going to prison was freedom for me. I no longer cared what anyone else thought about me except God. My faith grew and my connection to God grew while I was in prison and its continued post-release.
What type of barriers did you experience with your record?
I am very open about my criminal past and is what I am doing now. My case was on the news and it wasn't something that I was going to be able to hide, and so I've now made it part of what I do in life.
Because of my choices, my husband also has a criminal record, and since then he's struggled to find employment. We're lucky that he now has a good job, but despite having a degree and qualifications, he now gets half the income he did before he had a record. We just never knew that this sort of thing is common amongst people who have been through the system.
What advice would you give to people with records?
If you're just starting down this road, I know you can't see past all the barriers right now, but there's something beautiful on the other side. Every hard step you take becomes part of your story in the end.
Also, when you are released from incarceration, take it slow. The world will tell you to forget what you have been through, but don't. There is so much good that takes place in prison. What you have done is hard, and what you became is important, and you don't ever have to hide from that.
Why do you think this #1in3, #endstigma campaign is important?
This campaign is important because once you hear someone's story, it's hard to demonize them anymore. You see them as humans, with stories.  You see them as people who work hard. When you look at people on paper, you just see their felony. When you look at them as a person, it changes everything.
What does the future hold for you?
I want to continue to write and hope to write a second book. Writing about the experiences of people in the justice system has provided me with a real connection to people who are struggling on a daily basis. I hope that by writing these stories, I can offer some validation to those living in prison, so that they know they are valued and that there's a place for them in society when they return.
Thanks Portia for sharing your journey with us! To learn more about Portia, check out her website here.