Are you ready to have your record cleared?
We're making the process of clearing a Utah criminal record simple and affordable for everyone. We use software to provide expungement services for less than half the price of other lawyers.
For only $15 you can save hours of time and check your eligibility in under 3 minutes.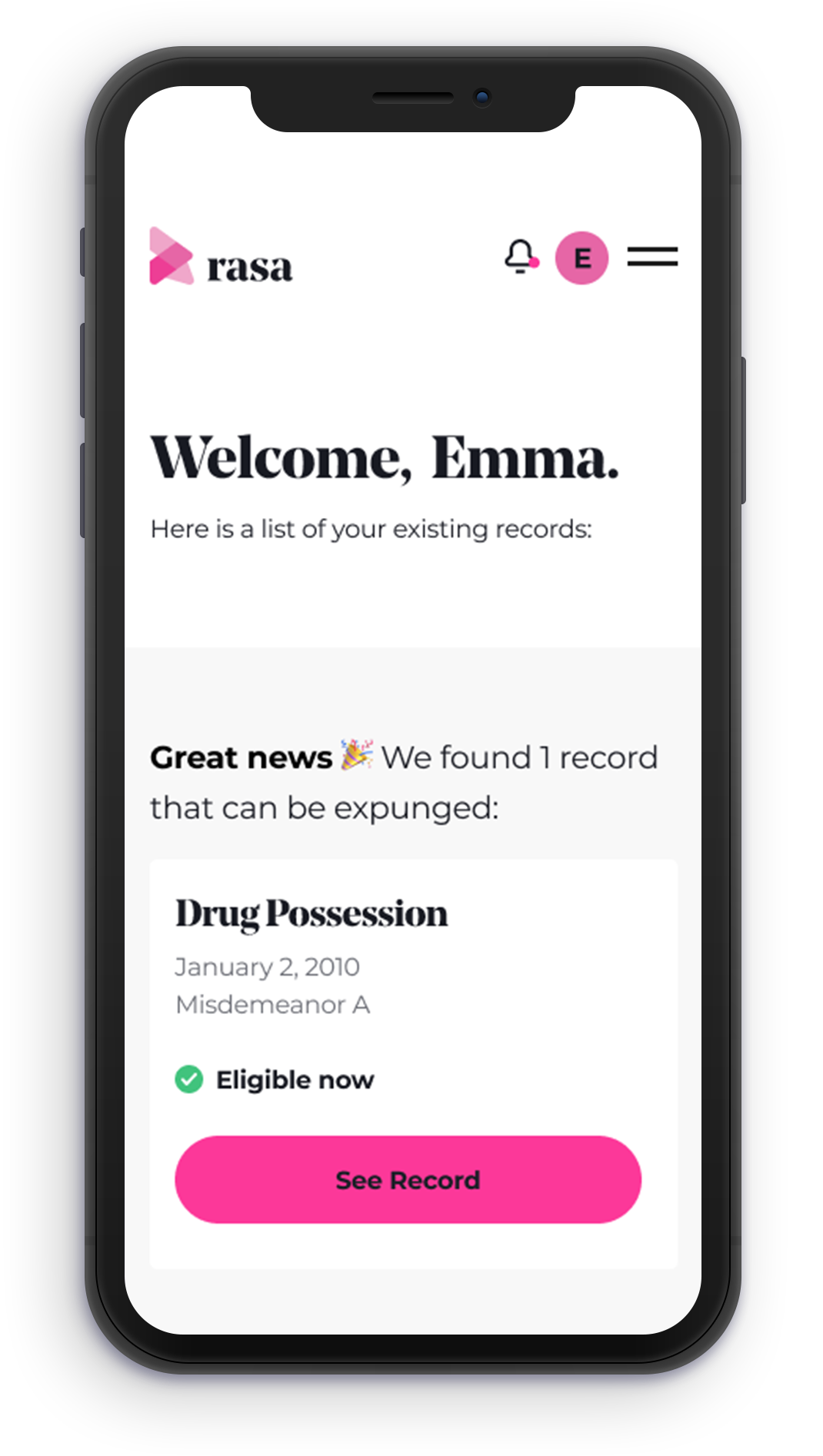 If you have already applied to BCI and know you are eligible for clearance, you can hire rasa to be your lawyer for just $500 (includes up to 3 cases, with $250 for each additional case). Email us at [email protected] or text us at (385) 454-5842 to get started.
We just launched a new web application that makes it quick and easy to learn what is on your record and whether it is eligible for expungement. Curious how it works ahead of signing up? Watch a short demo video.

Step 1: Screening
We will ask you a few basic screening questions to determine the best way to help you.

Step 2: Identity verification
To protect your privacy, we will verify your identity.

Step 3: Record analysis
We will analyze your records to determine if they are eligible to be cleared.

Step 4: Legal services
If you are eligible to clear your record, we can serve as your lawyer throughout the expungement process, keeping you informed every step of the way.
Expungement Navigators
Rasa is committed to being a second chance employer and believes working with people who have records helps us to design better products. We hire and train directly impacted people to ensure our model works for people with records.