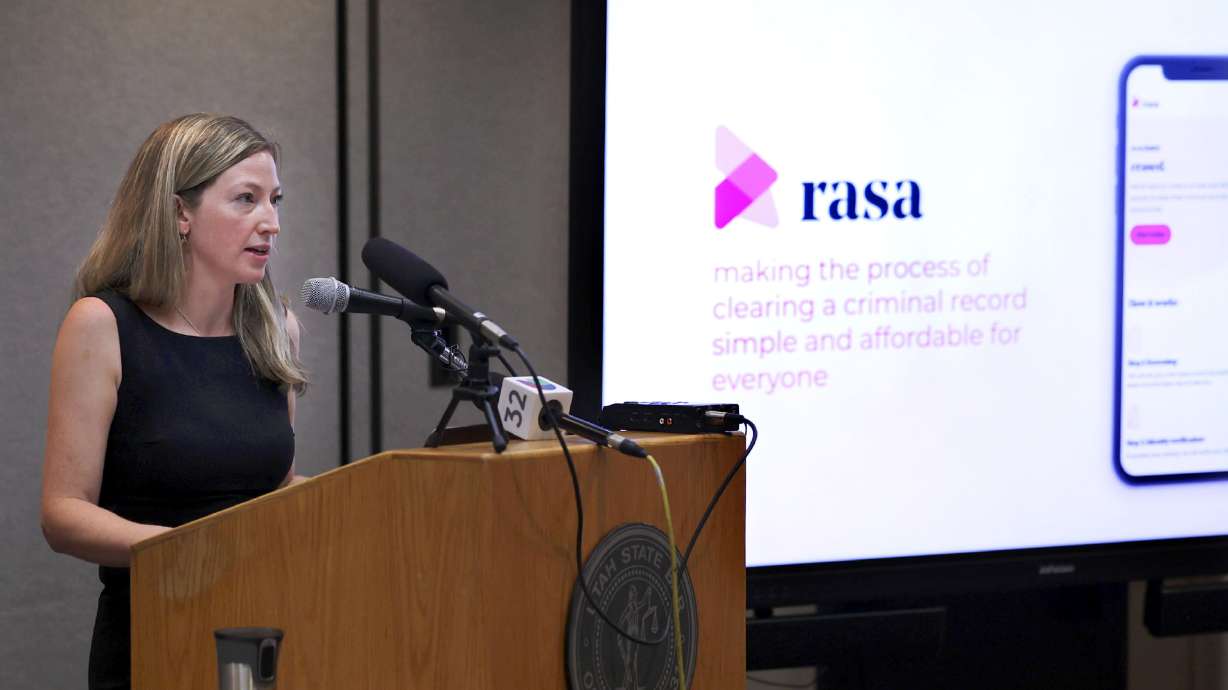 Rasa is a public benefit corporation, focused specifically on making criminal record expungement as simple and affordable as possible through the use of groundbreaking technology and innovative solutions. Rasa came about as an answer to an unseen gap in the legal system that our founder and CEO, Noella Sudbury discovered as she led lobbying campaigns for expungement reform throughout the country. Determined to find a solution, she founded Rasa in 2022, but the story of Rasa was in the making long before then.
Noella, the founder of Rasa, has long been on a journey to create a transformative organization dedicated to social justice and reform. Her path began during her undergraduate years, where she majored in social justice, laying the foundation for her passion for making a positive impact in the world. Building on her undergraduate studies, Noella pursued a law degree at the University of Utah, further sharpening her analytical thinking skills and deepening her commitment to action-driven change.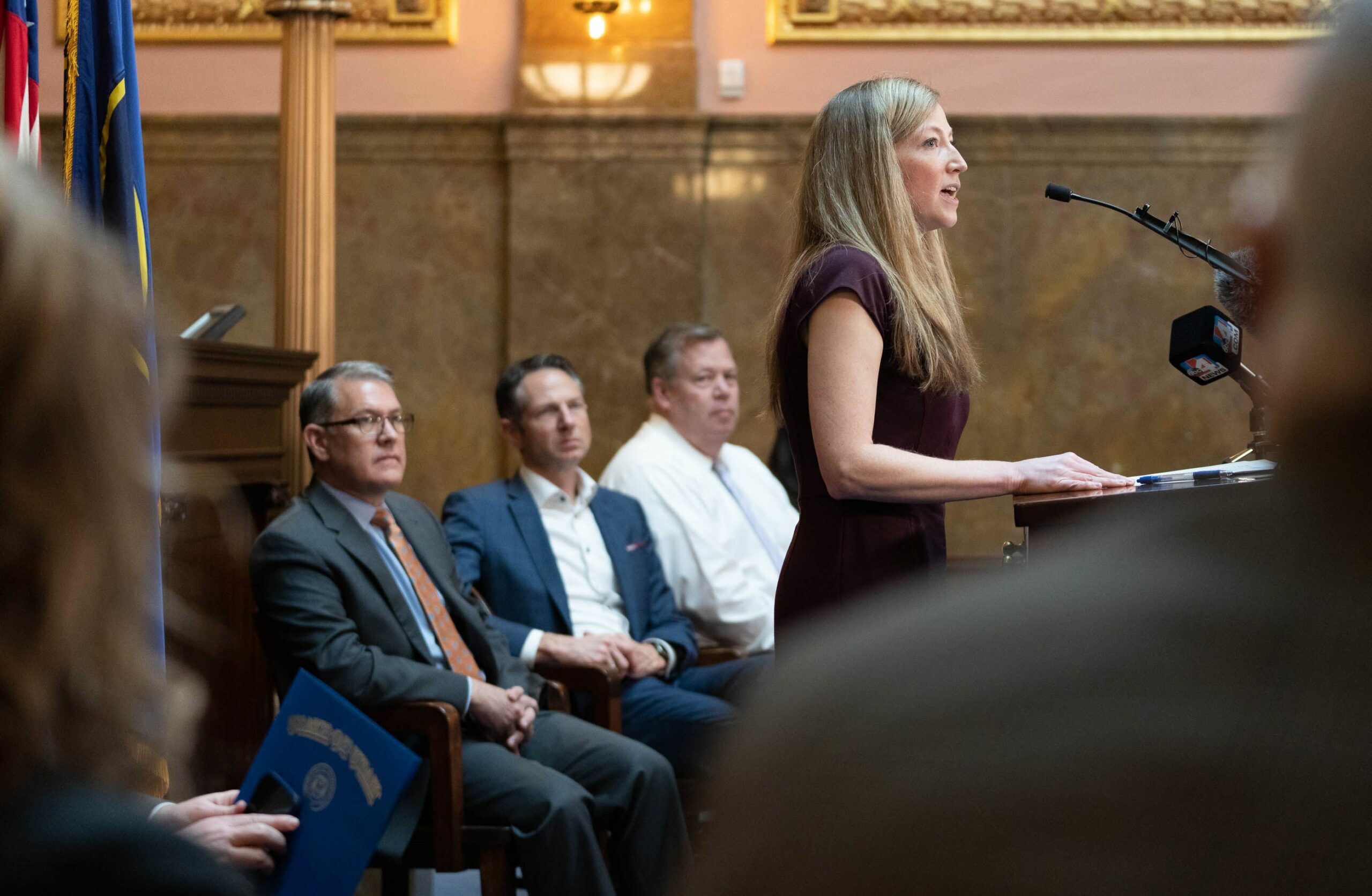 In her early career, Noella had the opportunity to clerk for Justice Ronald Nehring on the Utah Supreme Court. This diverse experience exposed her to various areas of law, opening her eyes to the systemic issues faced by marginalized and disadvantaged individuals. Witnessing firsthand the challenges experienced by the underprivileged within the justice system, Noella developed a strong interest in criminal law and making a difference for those in need. This experience solidified her determination to become a public defender, as she sought to advocate for the underprivileged and address the injustices they faced.
After her time at the public defender's office, Noella's journey led her to work with a firm specializing in Appellate Law, where she learned from and collaborated with some of the best criminal appellate lawyers in the state. However, her desire to broaden her skill set and take on new challenges led her to an unexpected opportunity at Goldman Sachs. At the renowned financial institution, Noella discovered the concept of using private funding and ventures to address social and justice reform issues. This revelation sparked her interest in leveraging enterprise and project management skills to create meaningful change.
After her time at Goldman Sachs, Noella became involved with the Salt Lake County Mayor's office, working on policy initiatives aimed at improving legal processes and addressing social and justice reform. While she worked on many criminal justice policy issues, she discovered a significant need related to expungement, realizing that many qualified individuals were being excluded from the workforce due to their criminal records. In April of 2018, Noella organized the state's first "Expungement Day" event, where people queued up for hours, eager to be free from their past. Witnessing the overwhelming demand and the transformative impact of expungement, Noella recognized the need for a more comprehensive solution.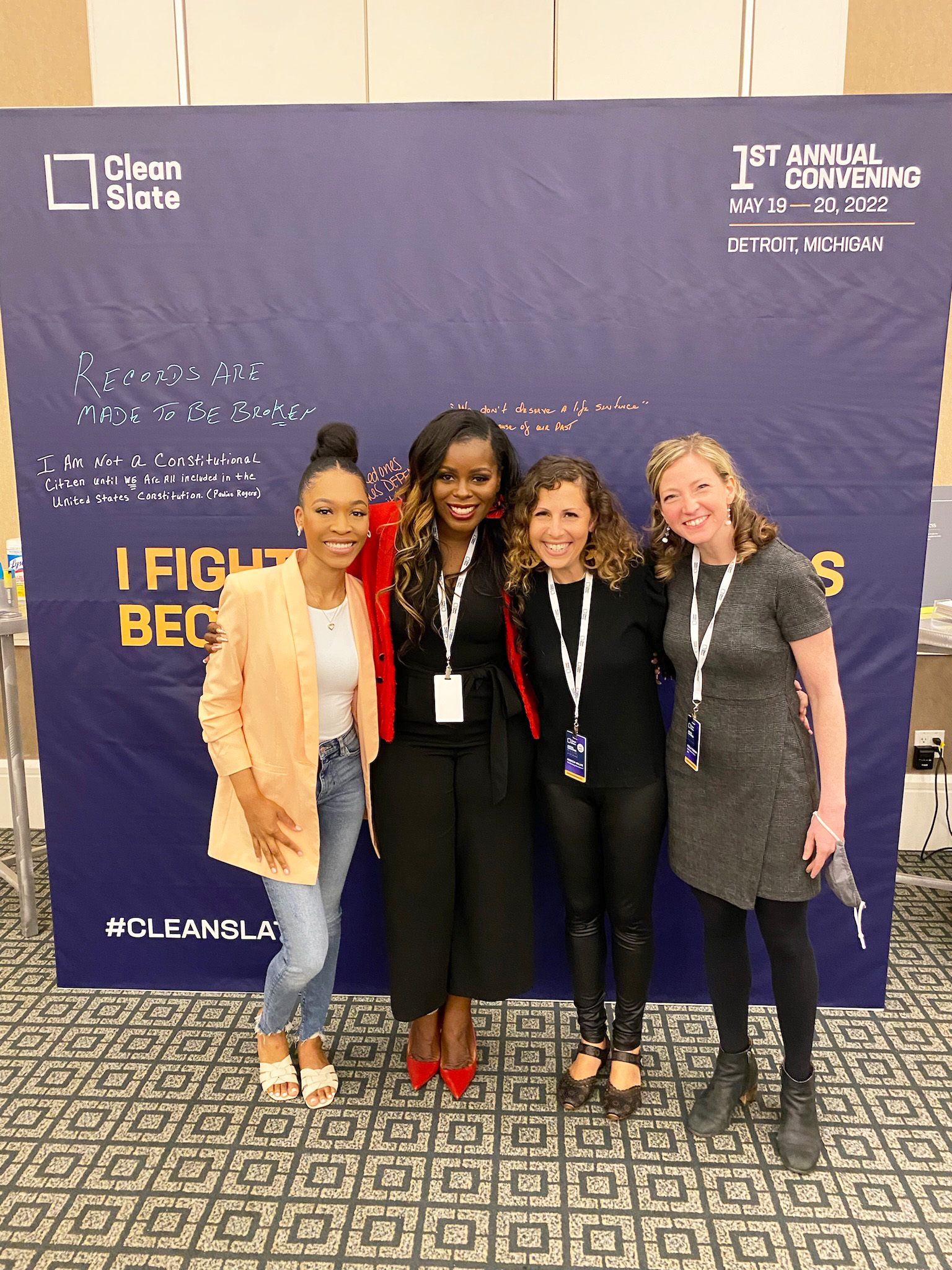 Motivated by her experience, Noella initiated a campaign to create a clean slate law, inspired by the pioneering efforts of Pennsylvania. She spearheaded the movement, and in 2019, Utah became the second state in the nation to pass a clean slate law, unanimously gaining support from both sides of the political aisle. Beyond the capitol, Noella garnered support from the Utah Association of Criminal Defense Lawyers, the Utah Chiefs of Police Association, the Utah Law Enforcement Legislative Committee, the Statewide Association of Prosecutors, the regional NAACP, the Salt Lake Chamber, and many non-profit and advocacy related groups.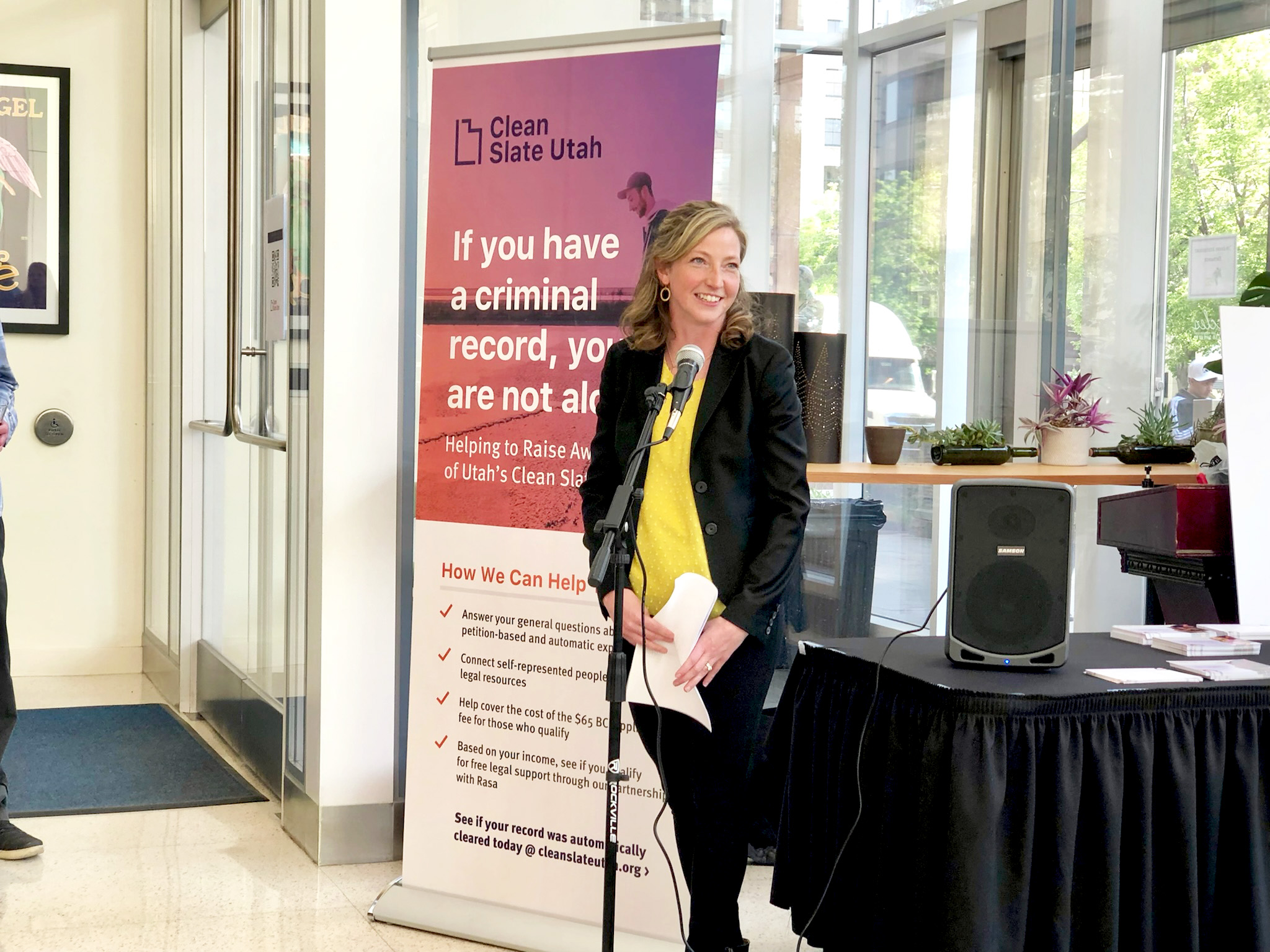 However, after the law's passage, Noella noticed a crucial gap in the system. While the clean slate law was helping many people to get free from minor criminal records, the process for those seeking petition-based expungement for records ineligible for automatic clearance was still costly and complicated. This led Noella to found Clean Slate Utah, a non-profit to provide information and resources for people looking to complete the expungement process on their own.
While leading Clean Slate Utah, Noella recognized the complexity of determining eligibility for expungement was a major hurdle to record clearance. In addition, most of the people who attempted to represent themselves didn't make it through the process due to the large amount of work involved. The natural solution to this problem was to create a way for people to be able to quickly check their eligibility and have access to expungement experts at as low of a price as possible. Drawing on her experience at Goldman Sachs, and as an attorney, Noella created something new, Rasa.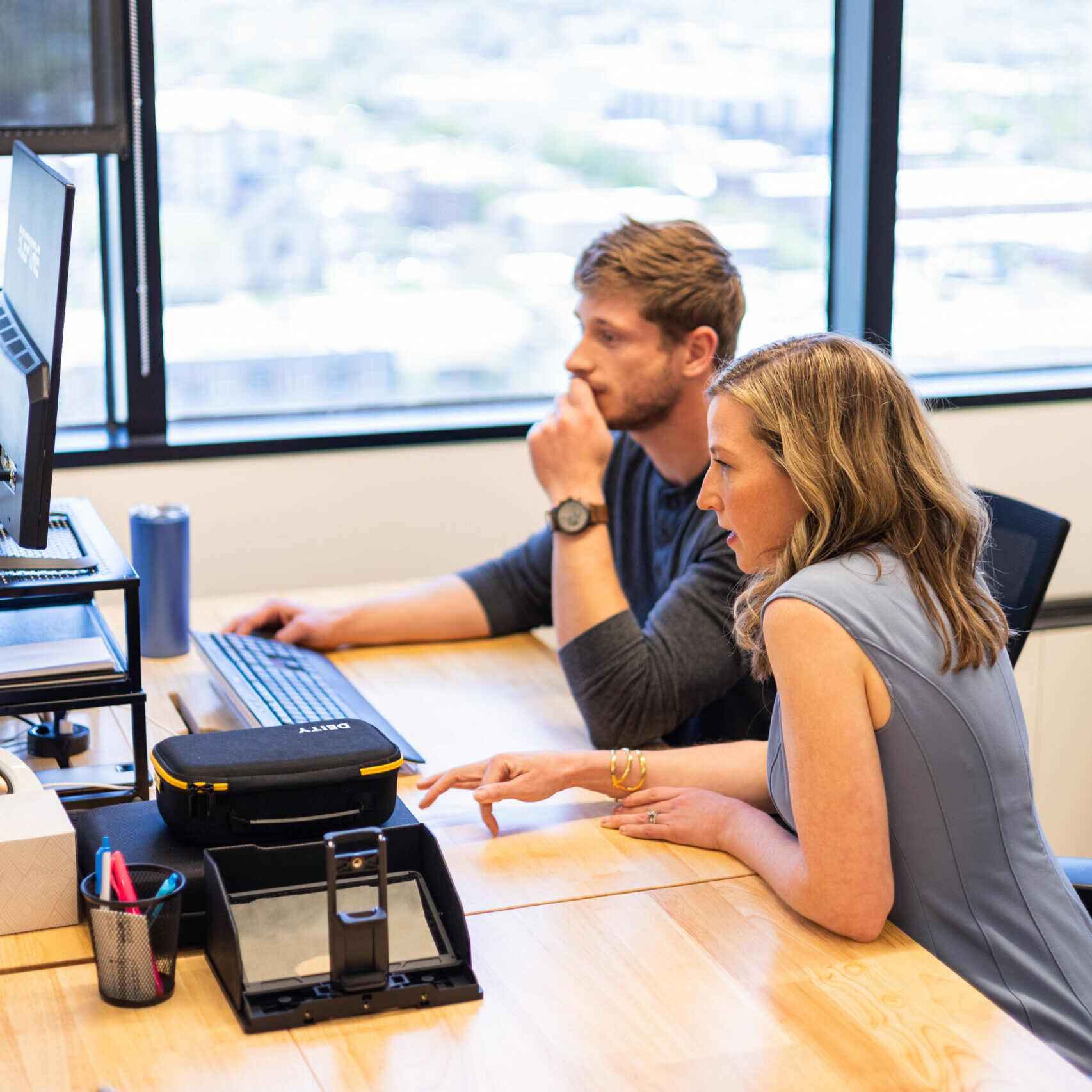 Bringing together private funding, software engineers, and legal experts, Rasa makes expungement easier, faster, and more affordable than ever before through the use of sophisticated software. Using technology allows Rasa to  innovate and makes all aspects of the expungement process as painless as possible. From determining eligibility, preparing documents, filing applications, and everything in between, Rasa makes expungement simple. Rasa addresses persistent issues and makes expungement truly accessible to all.
As a public benefit corporation, Rasa is a mission-driven organization with bylaws that emphasize its commitment to the public good. Recognizing the staggering number of self-represented individuals in the legal system, Rasa sought to create innovative and affordable options to help people in need. Leveraging a program called the Utah Regulatory l Sandbox, established by the Utah Supreme Court, Rasa utilizes both technology and trained professionals to provide services to those in need. The Sandbox also opened the door for Rasa to bring on mission-minded investors to raise the funds needed to develop the software and technology tools that power our improved process.
Statistics show that 75% of self-represented individuals in expungement cases failed to complete the process. Rasa aimed to change this narrative by demonstrating that alternative, high-quality solutions for legal services were possible. With the support of a diverse investor base, including non-lawyers, Rasa was able to tap into a broader range of funding and support, amplifying its potential impact.
Noella's personal attributes of intellect, curiosity, compassion, and a genuine passion for learning and expanding her horizons have guided Rasa's trajectory. Rasa's ultimate goal remains steadfast: to create a more accessible and equitable expungement process, ensuring that everyone has an opportunity to rebuild their lives and contribute meaningfully to society.
Noella graduates from law school, serves as clerk to Justice Ronald Nehring on the Utah Supreme Court
Noella starts her career as a lawyer at Salt Lake Legal Defenders
Noella Joins the Salt Lake County Mayor's office as a Senior Advisor on Criminal Justice Reform and the Director of Salt Lake County's Criminal Justice Advisory Council
After Discovering the issue of expungement, Noella spearheads the state's first "Expungement Day" event where hundreds of people came to get their old records cleared in a single day, highlighting the need for reform in this area.

Noella named the University of Utah College of Law's 2018 Young Alumna of the Year

Noella receives the Unified Police Department of Greater Salt Lake's 2018 Citizen Service Award
Utah becomes the 2nd state in the nation to implement a Clean Slate law

Noella named "Woman of the Year" by Utah Business Magazine
Noella founds Clean Slate Utah, a non-profit organization that helps raise awareness of automatic clearance.
Utah's Clean Slate law goes into effect. 

Rasa opens its doors on February 10, 2022, with a press conference with Utah Governor Spencer Cox.

Rasa launches its groundbreaking eligibility screening tool

Noella receives the 2022 Distinguished Service Award by the Utah Bar Association for her innovative work to make record expungement accessible.

 Rasa named National "Access to Justice" winner at the annual American Legal Technology Awards.
The NBA Social Justice Coalition asks Rasa to co-host an expungement clinic and panel event at the Delta Center in conjunction with the NBA All Star game.

Noella makes Inc. magazine's 200 female founders list