"Don't let your insecurities and doubt prevent you from making a life worth living."
Brock's first encounter with the criminal justice system was at age 12, when he was arrested with his mother and sister for stealing clothes to wear to school. This incident led to numerous encounters with the law throughout his adolescence and early adult life.
about brock
Brock is now 29 years old and has left that life behind. He works as an interim clinician, counseling justice-involved individuals.  He is also the co-founder of his own non-profit, FourLifers Inc., and is a graduate student in the College of Social Work at the University of Utah. Brock now identifies as a person in long-term recovery, and he is in the process of clearing his record. 
Brock was raised by a single mother in Northern Utah. Growing up, his family struggled to make ends meet. It was difficult for his mother, who dealt with some mental health challenges, to find stable employment to support her children. Her own criminal record became a detriment in employment opportunities and earning potential. Once his mother had a record, Brock recalls seeing her work more to earn less.
Financial instability and shame over his record made Brock feel as though his situation was beyond his control. He struggled with depression and turned to substance use to suppress his emotions. At 14, he overdosed on prescription medication. Eventually, his substance use led to criminal activity, and he found himself cycling in and out of jail.
In 2018, Brock was released from jail to receive treatment. It was then that Brock found out his family was being evicted from their home. He became homeless and spent months living in his car, hotels, and wherever else he could find shelter. Shortly after being released, Brock returned to his former lifestyle because — as he describes — it was a way for him to control the chaos of his environment.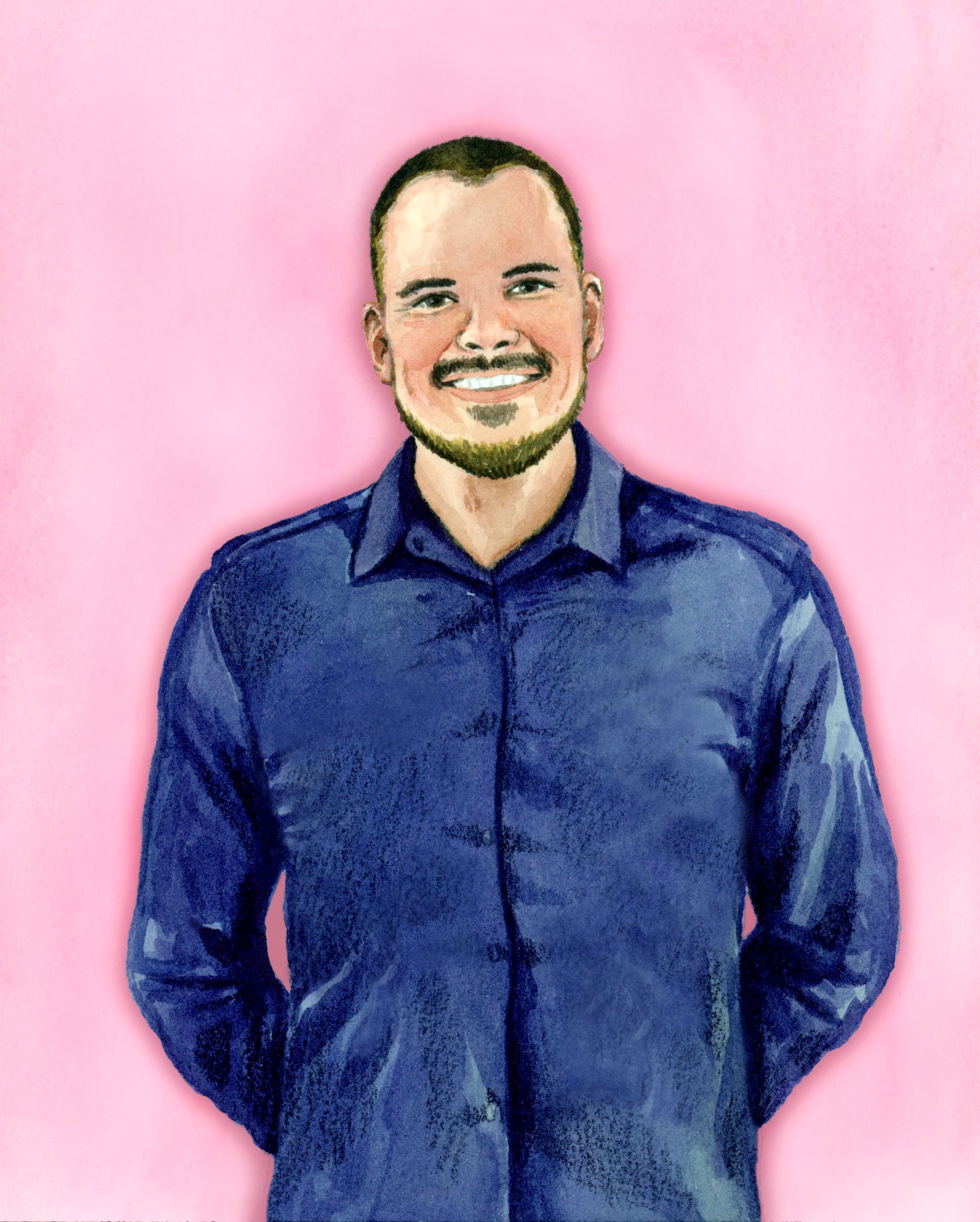 Brock's turning point came when he was riding in a car with his friend, who became unconscious behind the wheel due to a  drug overdose. After helping his friend get to the hospital safely, Brock was pulled over and booked into jail because he had a warrant out for his arrest. That night, Brock was taken to the same bunk, in the same cell he had stayed in when he was first arrested. This was the moment he realized that if he wanted to stay alive, he needed to change. He no longer wanted to continue the cycle of incarceration, addiction, and homelessness that had plagued many of those close to him.
When Brock appeared in court, he asked the judge for one last chance to prove he could do better. The judge granted his request, and sent him to inpatient therapy. Brock describes that this time, he had a notable mental shift while in treatment. Rather than having a false sense of belief and ego, he was grateful and ready for the opportunity being given to him. In fact, it was while in treatment Brock was connected to a support network that later formed into FourLifers Inc.
"[Recovery is] freedom from the worst parts of ourselves… Freedom from the chains of addiction," Brock explains. "Recovery, for me, means knowing the environment and the situation that I came from, and the strains and challenges that I came from, and the ability to make a better life for myself and the world." 
Brock is happy to watch as the recovery community continues to grow and is proud to help those in similar situations. He attributes his recovery to the various formal and informal supports that helped guide him and the judge who gave him another chance.
Brock is now in the process of clearing his record, which is, in his words – rewarding and exciting. Expungement has allowed him to be recognized for all the good he has done, rather than his past mistakes. It has opened opportunities that would otherwise be unavailable.
Brock is a pillar of support and mentorship to many in the recovery community. In the coming years, he is looking forward to growing his nonprofit, continuing his education, helping as many people as possible, and maybe attending law school.