Today, Rasa is celebrating its one year birthday!
On February 10, 2022, Rasa officially opened its doors to help Utahns expunge their criminal records and move their lives beyond the justice system.
Since then, Rasa has:
successfully expunged over 200 records;
more than a 1,000 more expungement matters in progress;
helped many deserving Utahns access better housing, jobs, higher wages, and other opportunities.
We hope you enjoy reading this post about our origin and the exciting milestones we have been able to achieve this year.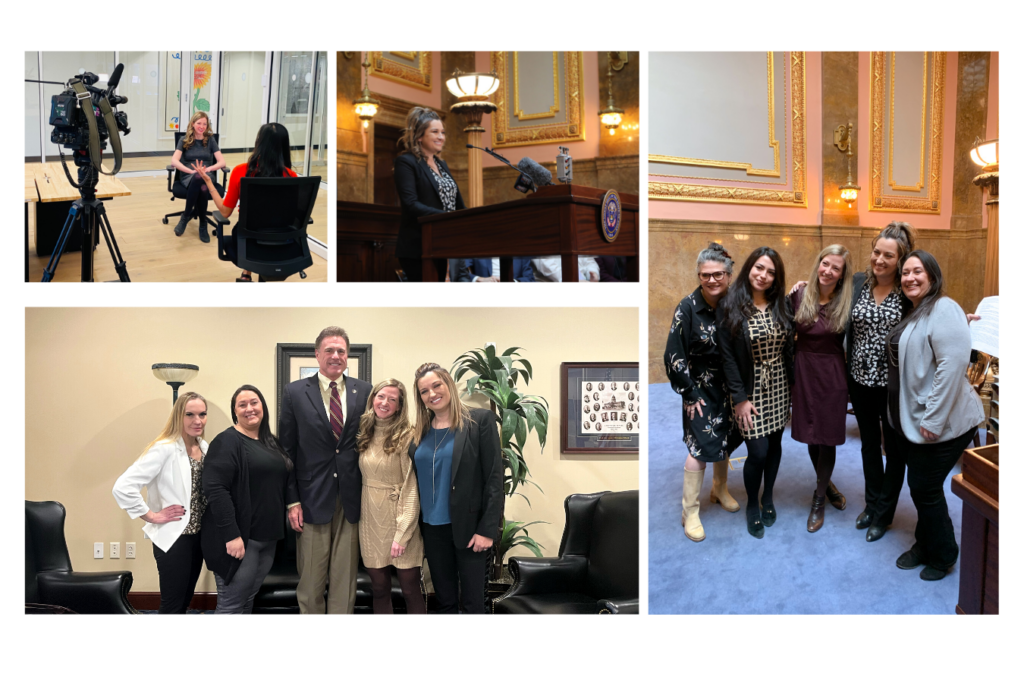 Rasa's beginnings
Rasa's founder and CEO, Noella Sudbury, started her legal career as a public defender, and quickly found she was working in a completely broken justice system that was not taking into account the substance use, trauma, mental health, poverty, and other issues that had brought her clients into the justice system in the first place.
After leaving the public defender's office, Noella worked in private practice and as a compliance manager for Goldman Sachs, until she was offered a position as a criminal justice policy advisor to the Mayor of Salt Lake County. In that capacity, she put on several expungement related clinics and events, and eventually led Utah's successful campaign to pass automatic clearance.
After Utah passed its law, Noella began working in other states across the country to expand eligibility criteria and automate the process wherever possible.  As part of this journey, she learned how broken the system is everywhere, as well as how using technology and collaborating with developers and coders could help her improve it.
In 2022, Noella launched Rasa to design software to make it easy for individuals to determine their eligibility for expungement and affordable for them to obtain legal representation to help them complete the process.
While Rasa has had many achievements over the past year, we're most excited about serving our clients and watching how quickly their lives change as we help them clear their criminal records and access new opportunities.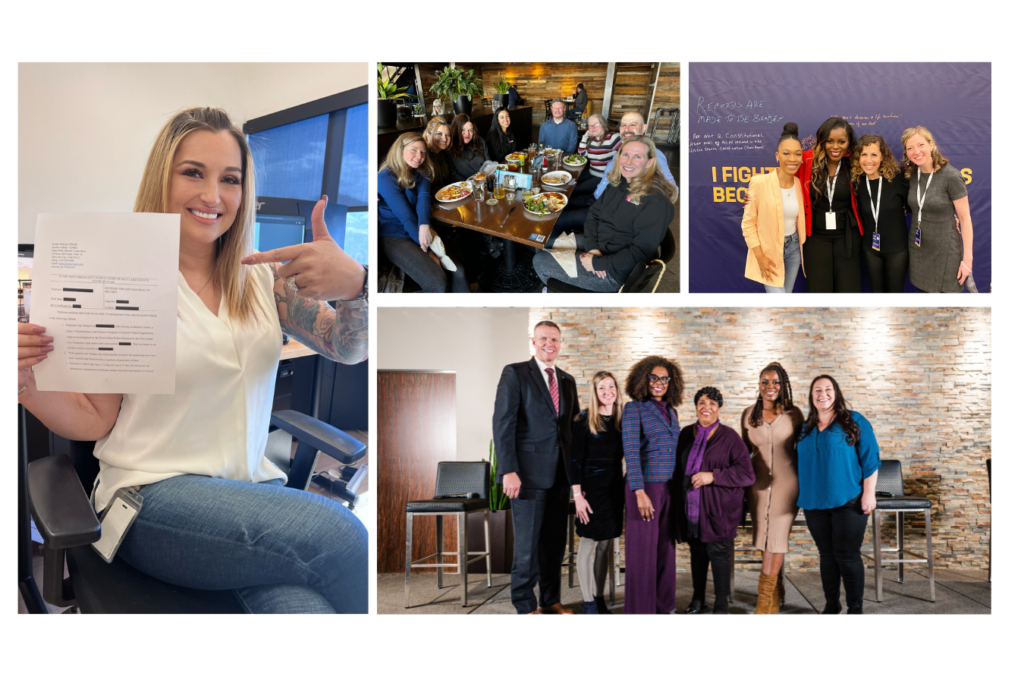 Rasa's first-year highlight reel
February: Rasa participated in a press conference with Governor Cox to kick off the implementation of Utah's Clean Slate law and the official start of automatic clearance.
March: We advocated alongside many others for the successful passage of HB 392, a law that eliminates almost all government fees for expungements.
April: Began offering free community webinars to help the public understand the expungement process, reaching thousands of people and partners.
May: Our founder was invited to speak at a National Record Clearing conference on the evolution of, and importance of automatic record clearance policies.
June: Our founder received an award of recognition from the National Clean Slate Initiative for her work to build the foundation for clean slate policies across the country.
July: The Utah State Bar honored our CEO with the Distinguished Service Award, an award rarely given to individual attorneys who have significant professional accomplishments that include acts of heroism, charity, or social impact.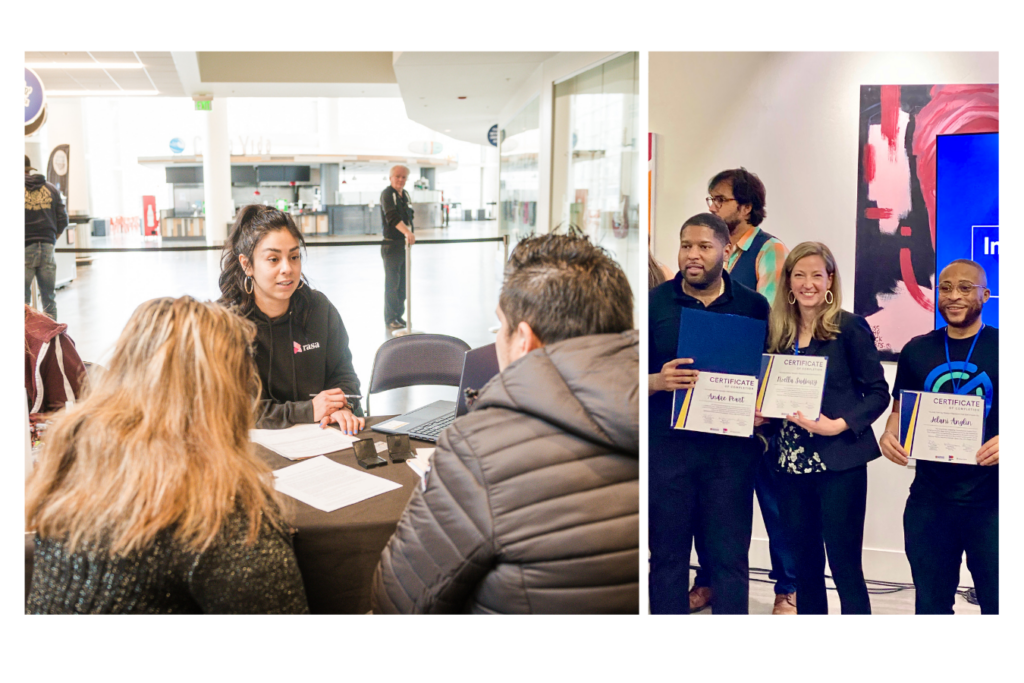 August: Launched our #1in3 campaign to raise awareness of how common it is to have a criminal record and to help #endthestigma surrounding people with criminal records.
September: Rasa team members traveled the state with our friends at USARA to attend Recovery Day events in Ogden, Salt Lake, Utah County, and St. George. We launched the nation's first web application that helps people with Utah records determine their eligibility for expungement in under 3 minutes!
October: Rasa was selected as the "Access to Justice" winner at the 2022 American Legal Technology Awards in Nashville, Tennessee.
November: With the help of Red Barn Academy, we moved into our first official office space in Salt Lake City!
December: Our leadership team traveled to San Francisco and New York alongside nine other justice tech founders and a won a national pitch competition.
January: in partnership with the NBA Social Justice Coalition, Utah Jazz, Clean Slate Utah, and 50+ community partners and pro-bono lawyers, Rasa put on a panel event and public expungement clinic where we were able to offer free legal services to over 400 people.
The last year has been challenging, fun, and rewarding, but it is only the beginning. We're excited to see what year two brings and look forward to helping more people expunge their criminal records and move forward with their lives!