More than 1 in 4 Utahns has some type of criminal record, and even old and minor records can hold people back long after they leave the justice system. As Rasa Legal is committed to helping people with records move forward with their lives through criminal record expungement, we recently partnered with the NBA's social justice arm, Clean Slate Utah and a number of other community partners to host the Clean Slate Summit.
The Clean Slate Summit took place at the Vivint Smart Home Arena - home to the Utah Jazz, ahead of the NBA All Star game, which is taking place in Utah year.
Event co-host, the National Basketball Social Justice Coalition, was formed to advance social justice and dismantle systemic racial inequality. The coalition leverages the game of basketball, the NBA's network, and key events to raise awareness of and promote important policy changes at the federal, state, and local level.
The summit offered a chance to highlight Utah's Clean Slate law, which came into effect last year and allows for the automatic expungement of certain criminal records for hundreds of thousands of Utahns. It included a panel discussion among community leaders, as well as an expungement clinic and resource fair to help individuals learn how to clear their criminal records, receive direct assistance in starting the process, and have access to local services.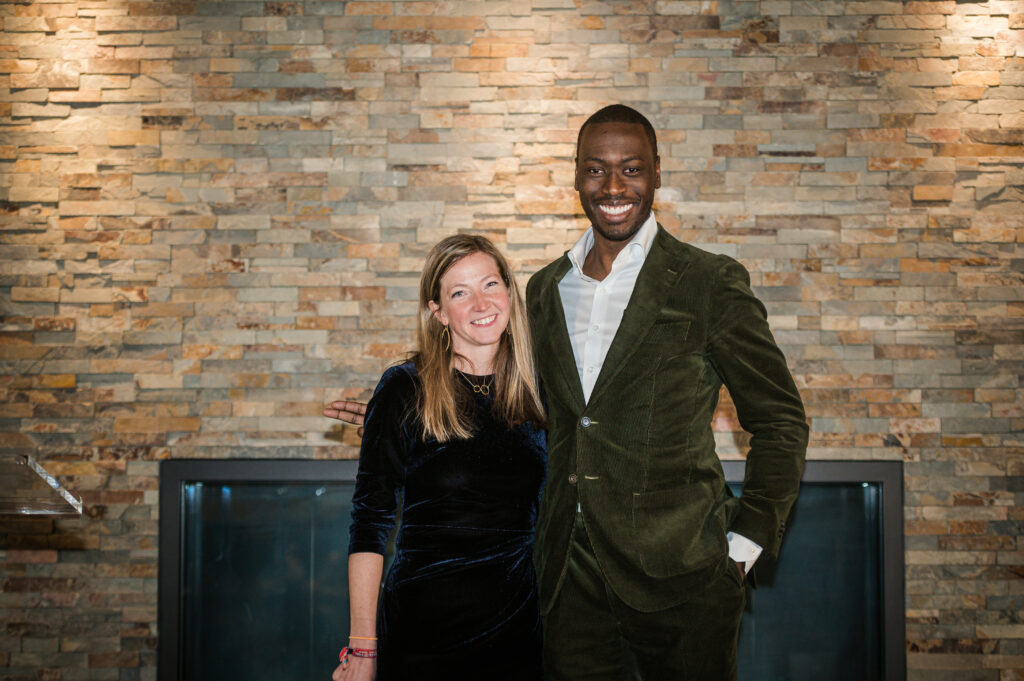 Panel discussion with community leaders
As part of the event, several local leaders participated in a press conference and panel discussion. The conference featured Utah Jazz Chairman Ryan Smith, Governor Spencer Cox (R-UT), Salt Lake City Mayor, Erin Mendenhall (D-UT), Salt Lake County Mayor, Jenny Wilson (D-UT), National Basketball Social Justice Coalition Executive Director, James Cadogan and other community leaders engaging in discussion around criminal justice reform in Utah with emphasis on increasing awareness about the expungement process and highlighting the importance of a collaborative local and national approach to advancing social justice.
The panel was moderated by Noella Sudbury, and included Destiny Garcia, Executive Director, Clean Slate UT; Jess Anderson, Utah Public Safety Commissioner; Jeanetta Williams, President of NAACP Salt Lake and Regional Director of Idaho, Nevada, and Utah Chapters; Sidni Shorter, CEO of Utah's Black Chamber of Commerce; and Sheena Meade, Executive Director, Clean Slate Initiative.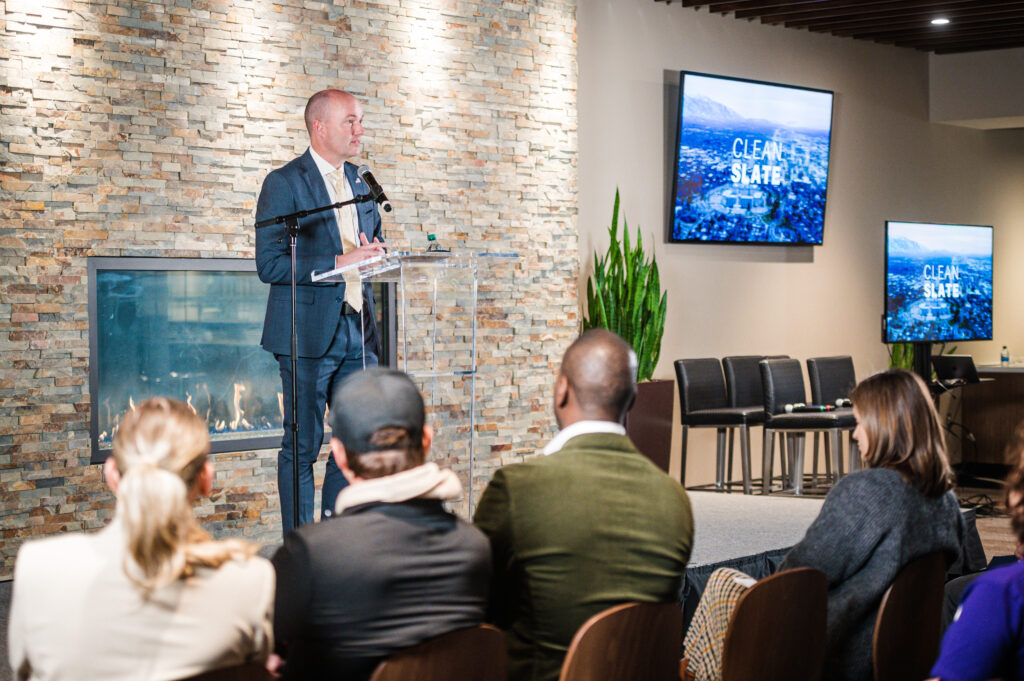 Governor Cox kicked off the summit with opening remarks, speaking about how proud he is of Utah for being only the second state in the nation to pass a clean slate law to automatically clear hundreds of thousands of misdemeanor records. Cox paid tribute to leaders and lawmakers for the hard work required to push the law over the line and pledged to use his platform to encourage other governors to adopt clean slate policies.
"This particular piece of legislation passed unanimously, with zero no votes...Something of this magnitude usually has a detractor or two, but those detractors were all on board with this law...and that's something we can be very proud of," said Cox of the Utah Clean Slate Law.
"…There are tens of thousands of people in our state who have minor offenses, that should not be carried forward into their future. Now, thanks to new technology, our ability to take care of these records can happen in a far more rapid fashion."
Governor Spencer Cox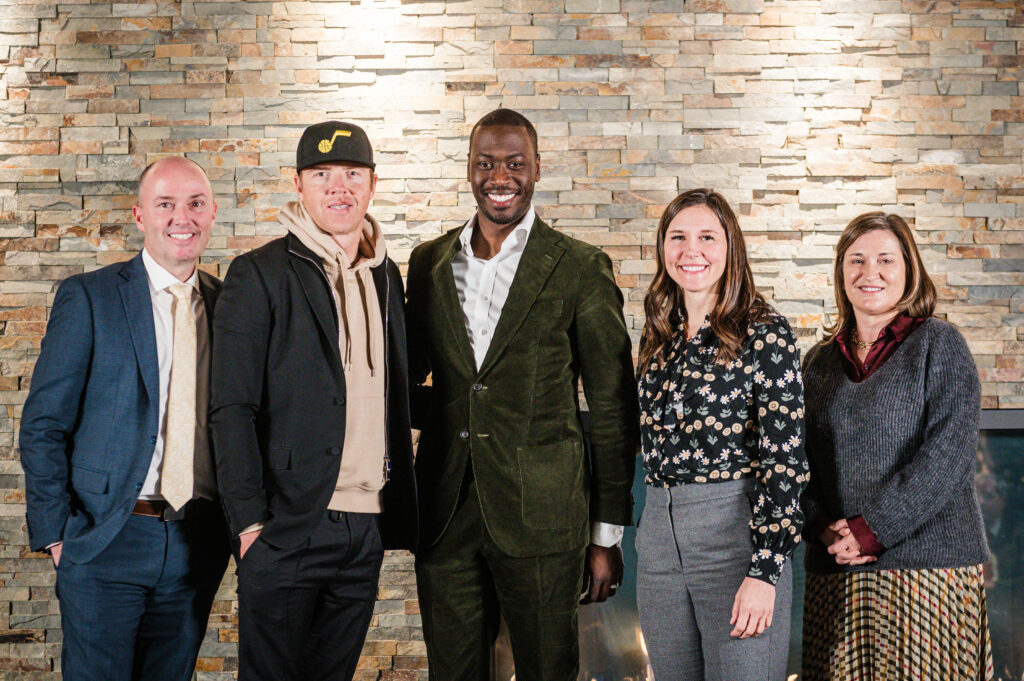 What is Utah's Clean Slate Law?
In March 2019, Utah lawmakers unanimously passed HB 431, Utah's Clean Slate law, which automatically clears qualifying misdemeanor records. The law went into effect on February 10, 2022, but the Administrative Office of the Courts expects that it may take until early 2024 to identify and clear all clean slate eligible records.
Cox went on to stress how many Utahns could benefit from the expungement process, and highlighted that new technology, like Rasa's eligibility app, could help streamline what has historically been a lengthy and expensive journey, requiring a heavily manual process, and many thousands of dollars.
Owner of the Utah Jazz, Ryan Smith, also spoke at the event and praised the summit as "the intersection between social justice and technology." Smith went on to say that the expungement event was exactly the type of cause that he had hoped to champion after taking charge of the Utah Jazz in 2021.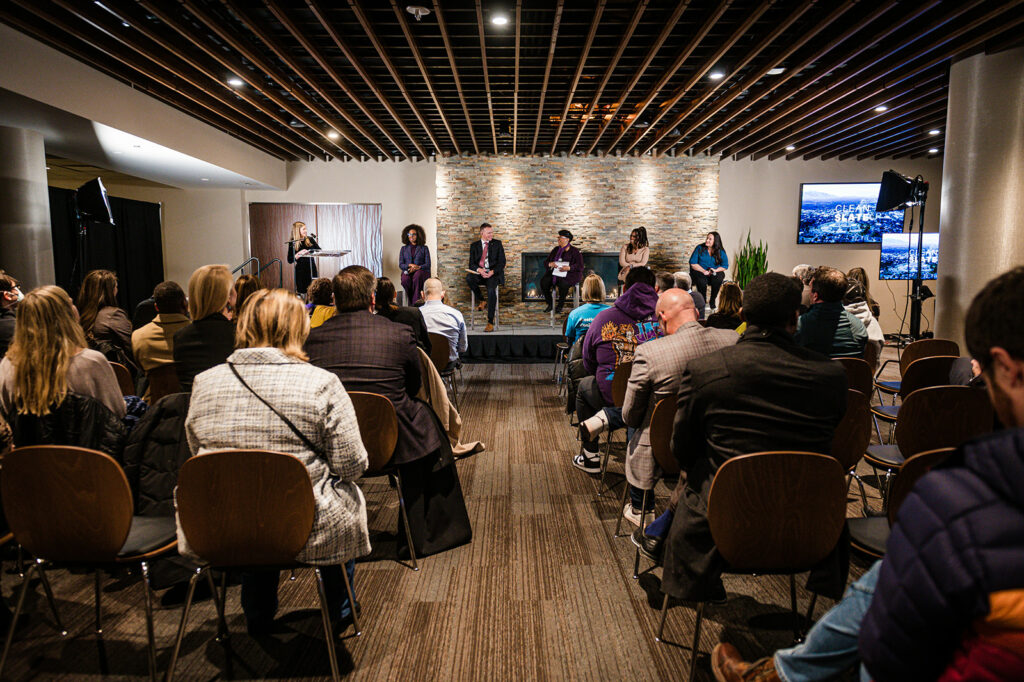 Advocating for financial accessibility
Destiny Garcia, Executive Director of Clean Slate Utah, kicked off the responses to the panel discussion. Garcia is a mother, an advocate, and a woman in long-term recovery. She is passionate about living recovery loudly and her story has reached the halls of Congress as well as national and international media.
She shared her personal experience of living life with a criminal record, and how the process can be financially unrealistic for so many if it wasn't for the help of organizations like Rasa and Clean Slate Utah.
Garcia hopes that her story can bring awareness not just to substance use disorders, but to the benefits of programs like expungement. She is committed to increasing awareness of Utah's transformative law among individuals with records and advocating for the national extension of the policy.
"I had a choice to make. Either pay my rent or pay for my expungement, and risk becoming homeless again. I had money to pay my bills, but I had no savings. I was trying to rebuild my life."
Destiny Garcia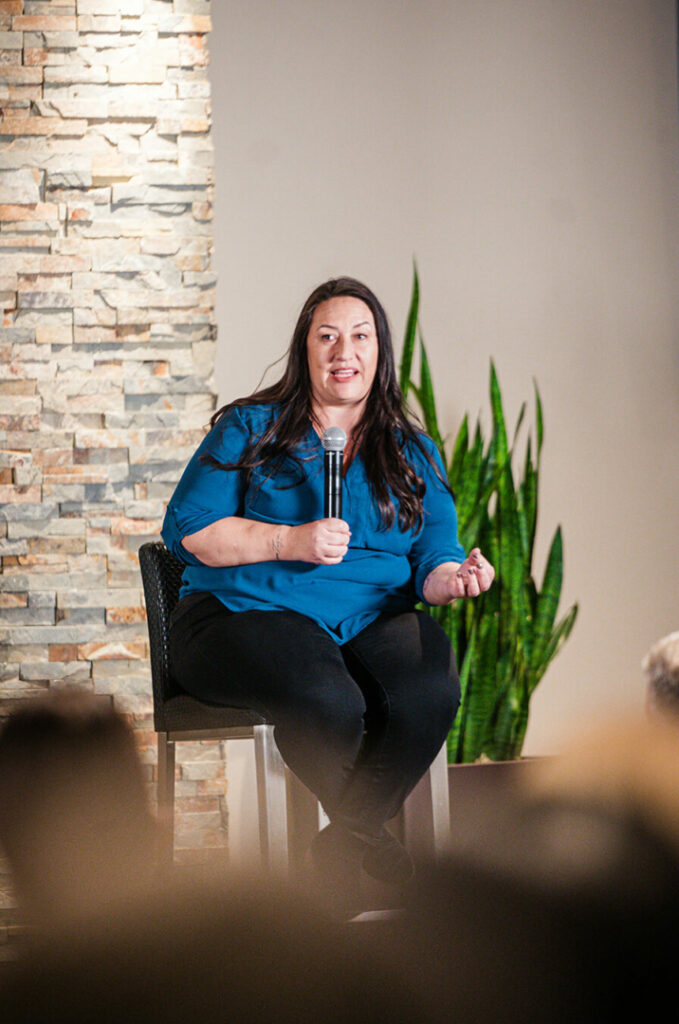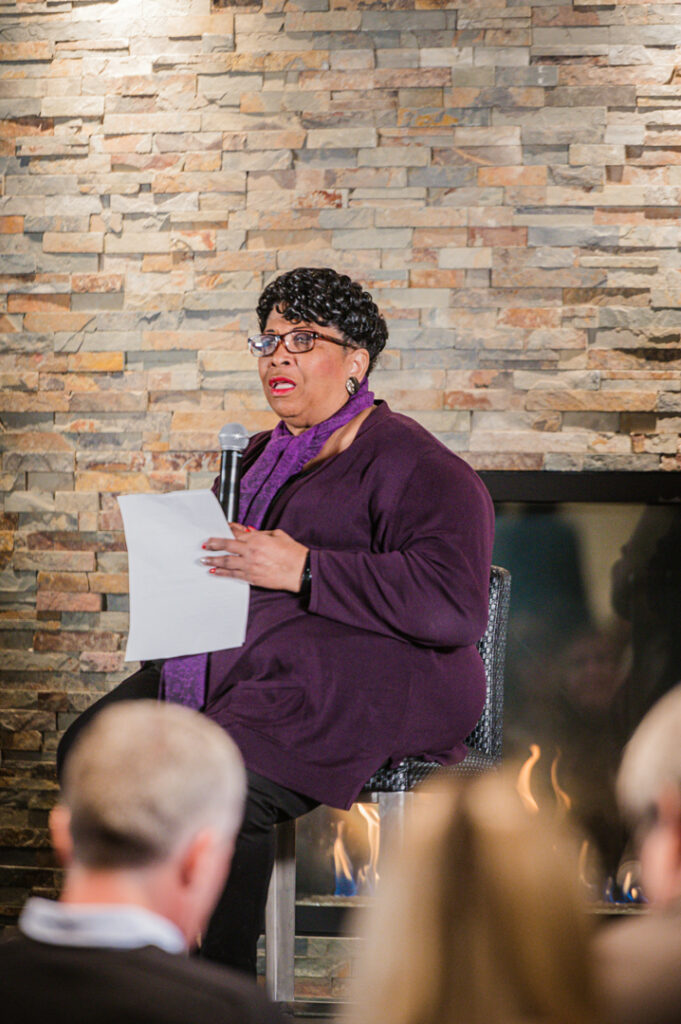 Raising awareness among minority communities
Another panelist, Jeanetta Williams, President of the Salt Lake National Association for the Advancement of Colored People (NAACP), praised Garcia for her openness and willingness to tell her story. Jeanetta said she knew too many people with similar experiences.
Williams spoke about the disproportionate number of black and Hispanic juveniles that enter the justice system from an early age. Black and Hispanic youth are more than four times as likely to be detained or committed in juvenile facilities as white youth. Moreover, at such a young age, many of these juveniles aren't aware of the future impact a criminal record could have on their lives.
She explained that one of the NAACP's goals is to get the word out to minority communities that expungement is available to them. Many black and Hispanic individuals who have been through the justice system aren't aware expungement is even possible.
"We want to make sure we can help people...and that's why the NAACP wanted to be part of this partnership with Clean Slate Utah and Rasa. We want to help people and offer that hand up."
"It matters. Even from high school and college age, those with a record often cannot access scholarships to get education…it has a bearing on where they can live…adopting a child, or even becoming a coach for a little league team…It's just an overall barrier if people have these records."
Jeanetta Williams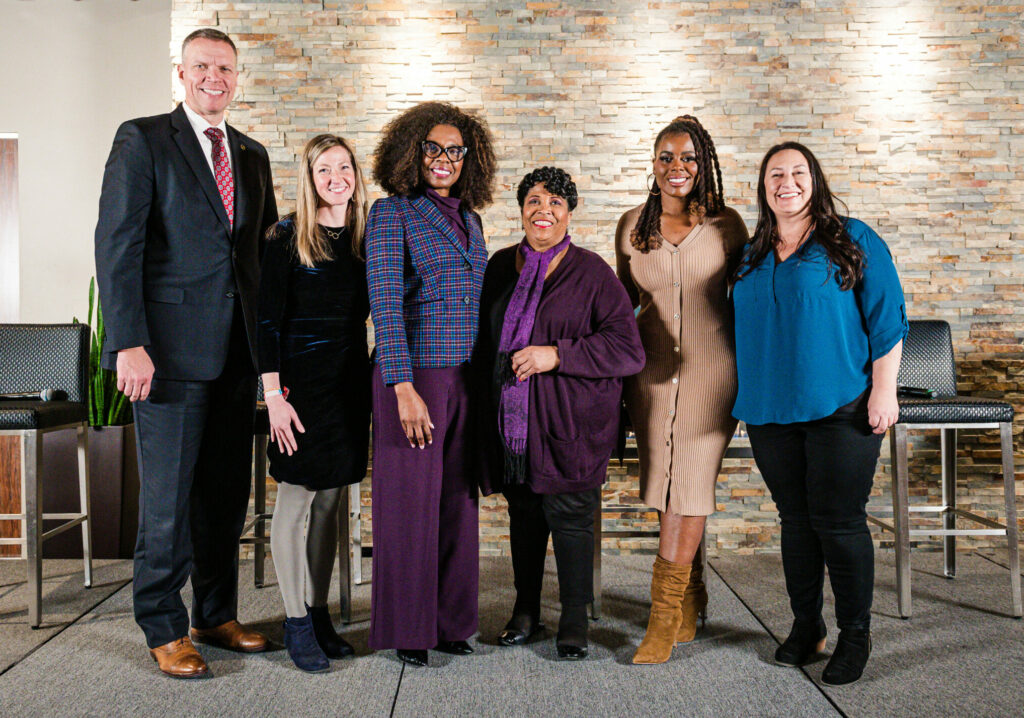 Clean Slate laws & public safety
Utah Commissioner of Public Safety, Jess Anderson, spoke at length about the work of his department and the many steps required to expunge someone's record. He discussed how public safety departments in Utah and across other states work hard to ensure that the process of expungement is rigorous and that they keep the well-being of the general public at the forefront of their mission.
Anderson stated he has no public safety concerns about the Clean Slate Law. In fact, he supports it and recognizes that it has a wide-reaching benefit to society. He added that he has not encountered any pushback around expungement from colleagues in the law enforcement sector and that he is proud of Utah for pushing through barriers to pass the Clean Slate Law.
"It's easy to get behind this initiative. It's just who we are in Utah…people deserve a second chance."
Jess Anderson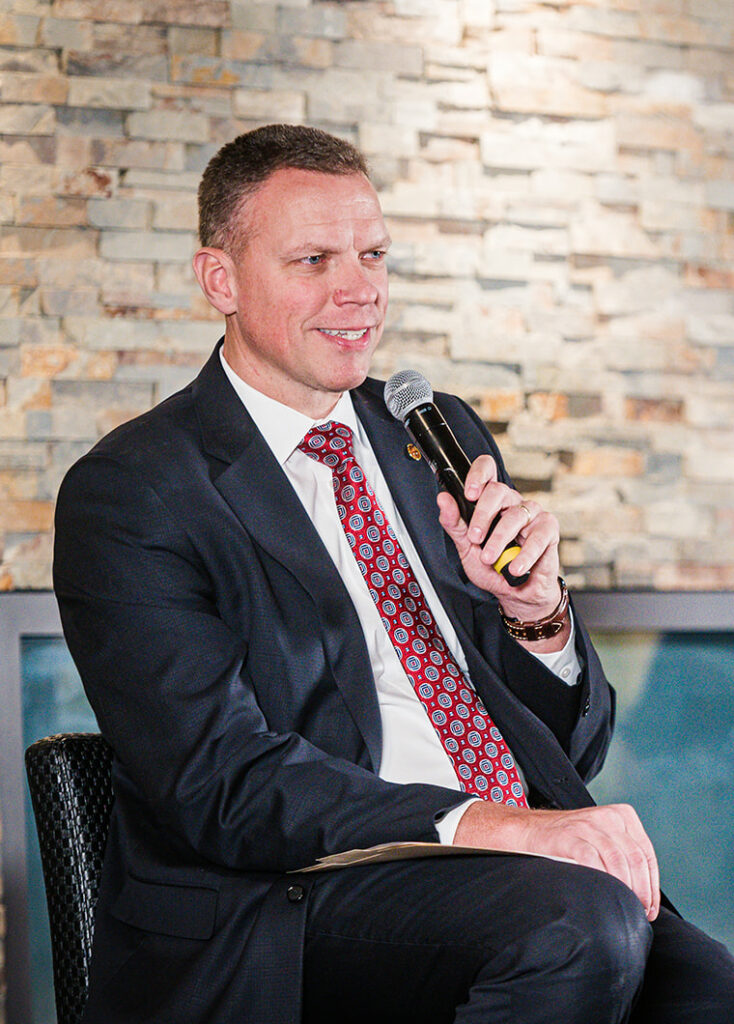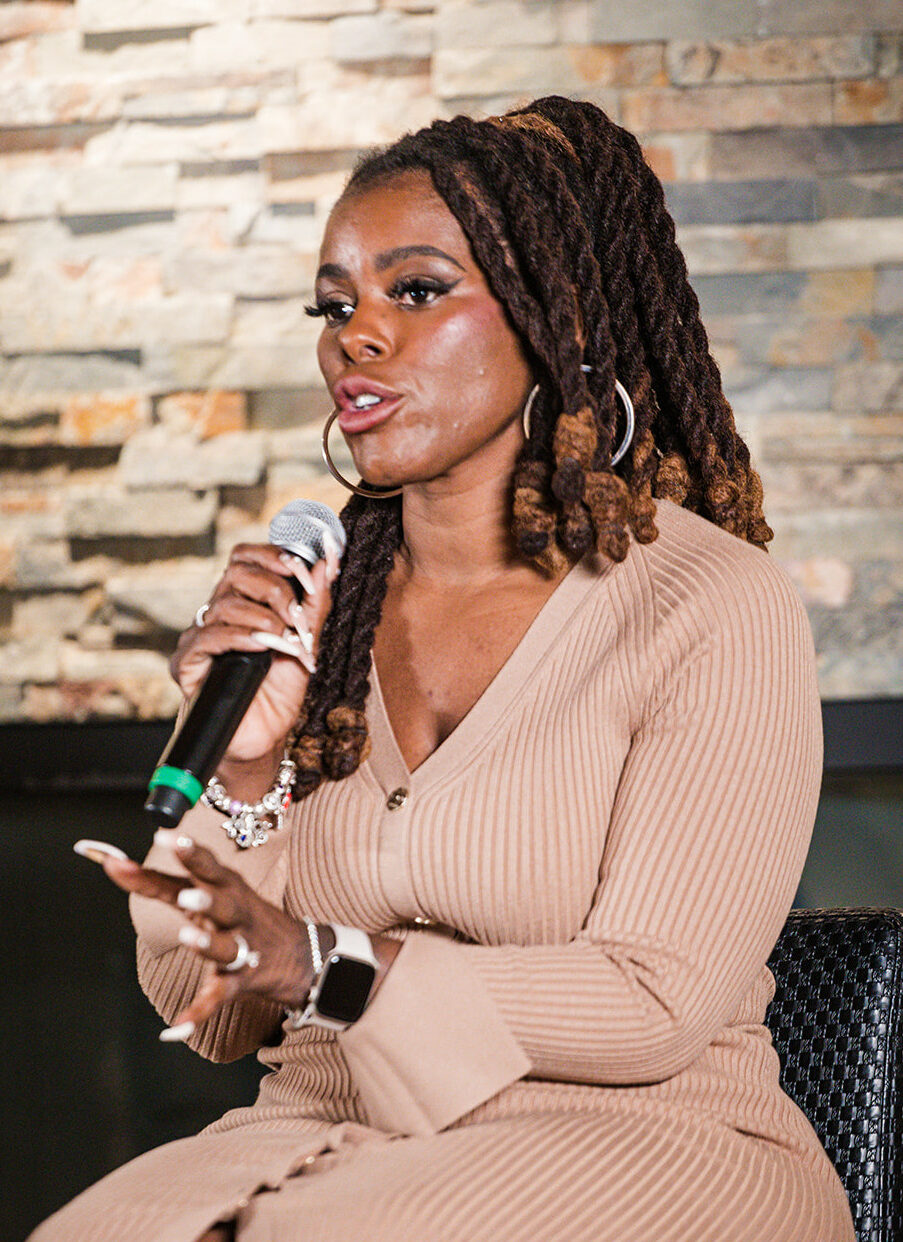 This was a sentiment echoed by Sheena Meade, Executive Director of the Clean Slate Initiative, who has been impressed by Utah's innovation, bipartisanship, and drive to create lasting social change.
"When I speak to folks across the country, I always raise the beauty of bipartisanship that I have seen in Utah…all community groups have come together to support this. Even the business community in Utah has led in a way that should be modeled across the country."
Meade hopes that other states will adopt Utah's approach of "people over politics," and introduce their own clean slate laws.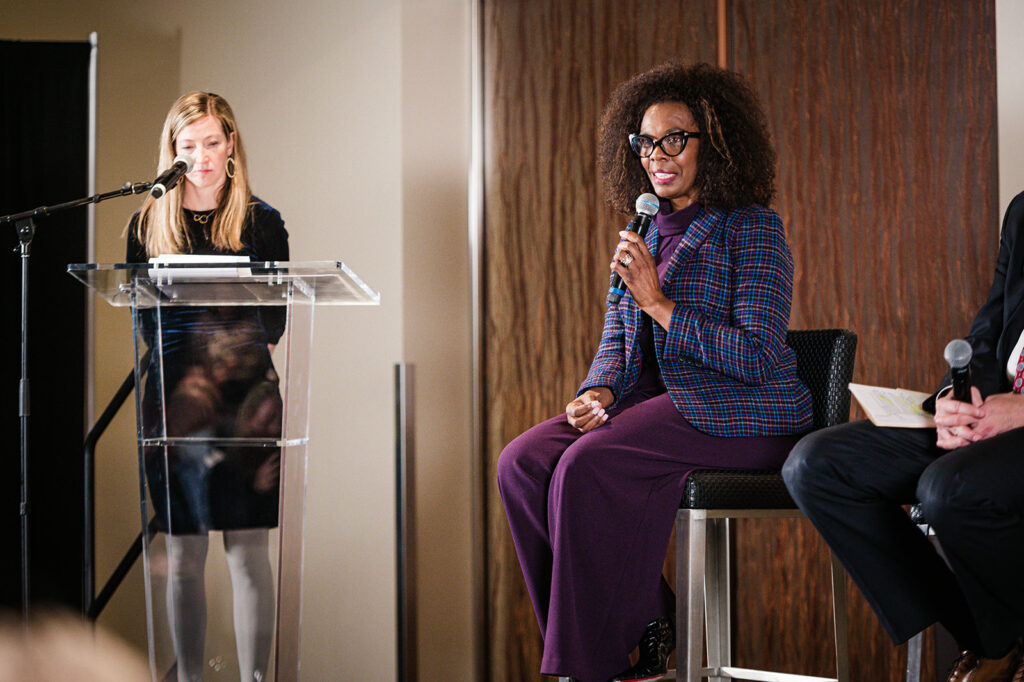 The economic impact of clean slate policies
Sidni Shorter, who serves as president and CEO of the nonprofit Utah Black Chamber, appealed to the business owners of Utah, with whom she regularly meets. She stressed how vital clean slate policies are to a strong economy and implored the business community to invest in others and look beyond a criminal record. Shorter says too often individuals applying for jobs fall short at the background check, despite impressing recruiters with their skills and abilities.
"Talented people make mistakes, talented people get caught, and talented people get incarcerated," Shorter said.
The panel finished with the speakers all offering their final thoughts on what they hoped attendees would take away from the event.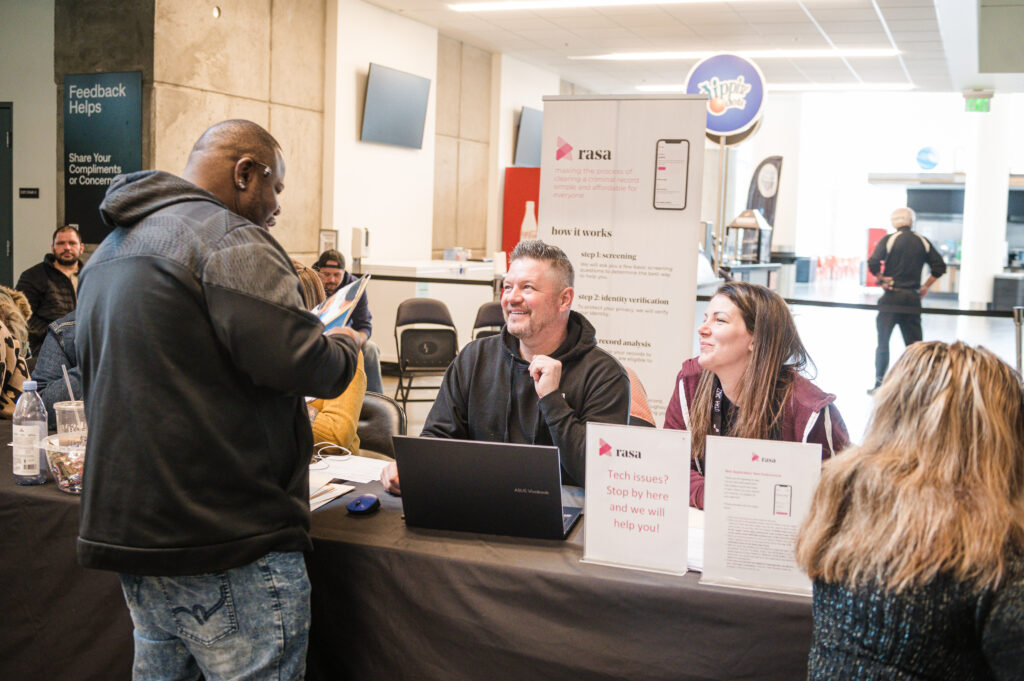 Expungement clinic & resource fair
Concurrent with the panel, Rasa and Clean Slate Utah held an expungement clinic for the public. Participants at the clinic were given free access to Rasa's web application to determine what was on their record and whether it was eligible for expungement. Clean Slate Utah helped eligible individuals complete and cover the cost of the Bureau of Criminal Identification (BCI) application to start the process of having their criminal records expunged.
Both pre-registered and walk-in attendees had the option to meet with a volunteer expungement lawyer, at no cost, to assist them with their case. Attorney volunteers were recruited by Rasa and Utah's State Bar Association. Many of the attorneys were experts in expungement law and welcomed the opportunity to be involved in such a large, community-focused event.
Additionally, following their free consultations, participants were able to connect with local community-based organizations offering fitness and wellness support, harm reduction, dental services, medical services, mental health services, housing, employment, detox, treatment, sober living, recovery support, peer-support, HIV testing and more.
The numbers
443 people registered for the event and were able to use the app to check their eligibility for expungement.
Clean Slate Utah was able to provide free BCI application support to over 150 people.
Thanks to a sponsorship from USARA, Rasa was able to provide free legal representation in 100 cases.
Nearly 200 volunteers participated, including over 40 lawyers and 60 community partner organizations.