The 2023 Utah legislative session kicked off a few weeks ago, and lawmakers are already working on passing a wide range of bills during the 45-day period. In last year's session, two expungement bills – HB 392 and SB 35 – passed both chambers with bipartisan support and were signed into law by Governor Spencer Cox on March 24, 2022.
HB 392, sponsored by Rep. Jim Dunnigan, implemented a pilot program that made changes to the government fees associated with expunging a criminal record in Utah. Under the pilot program, individuals pay just one reasonable fee of $65.
Prior to the pilot program, individuals trying to expunge their records would pay a $65 application fee, plus approximately $200 in additional fees for every case they wanted to expunge. For a person with 4 cases, this would be over $800. HB 392's one-year pilot program eliminates all BCI certificate and court filing fees, which will save justice-involved people thousands of dollars. The only government fee still imposed in Utah is the $65 fee to apply.
What is a BCI certificate?
The first part of getting an expungement is to get a certificate of eligibility from the Bureau of Criminal Identification (BCI). You have to submit an application to do this. BCI will conduct research to determine which incidents are eligible for expungement.
HB 323
Early data from HB 392 shows that it is working. BCI application numbers are up, and the number of certificates issued has increased by 300%. This shows that by eliminating financial barriers to the expungement process, more people with criminal records are able to move forward with their lives.
HB 392's pilot program expires on June 30, 2023, so this legislative session, Rep. Jim Dunnigan sponsored a new bill – HB 323, proposing to extend the government expungement fee waivers until June 2028.
Clearing criminal records is good for public safety, increases housing stability, and strengthens our local economy. Helping crime-free, law-abiding citizens move beyond their criminal record, rent apartments, and find jobs, reduces the likelihood of individuals returning back to the justice system.
"I am very pleased with the pilot program that we started last year.  It has helped over 4,000 Utahns.  I think it is important to help people move on with their lives. [People who benefit from this law] are those who have remained crime free, and have paid all of their fines, fees, and restitution." 
Rep. Jim Dunnigan
How does HB 323 impact people with records?
HB 323 was potentially a huge deal for people with criminal records. By imposing just one reasonable fee of $65 for record clearance, this bill had the potential to help several thousand Utahns access an affordable pathway to clear their eligible records and move forward with their lives.
What happened to this bill?
This bill was scheduled to be heard in the judiciary committee last week. Rasa, Clean Slate Utah, and dozens of people throughout the state showed up to testify in support of the bill.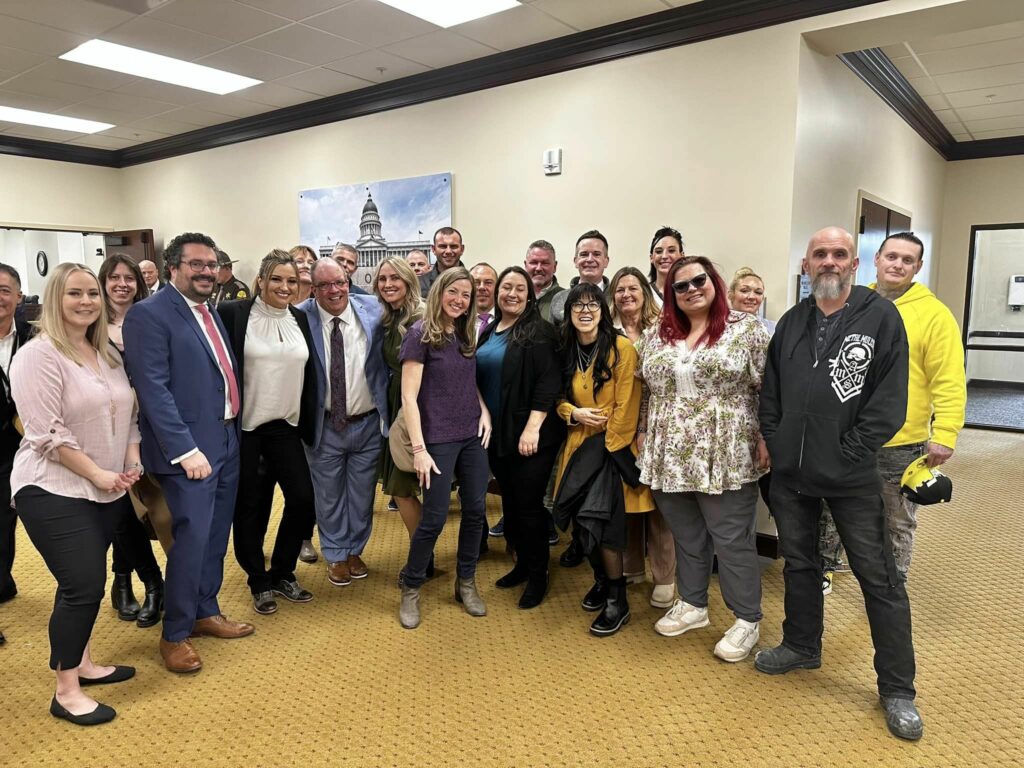 Unfortunately, minutes before the hearing was about to start, we heard from the sponsor that the effort was not likely to be successful and the bill was pulled.
The reason that it was pulled was due to a competing bill—HB 337. This bill was sponsored by Rep. Lisonbee and would have instead created a BCI fee waiver process limited to indigent people. The bill defined indigency as anyone who makes more than $21,870—which for a full-time person is just $11 per hour.
While Rasa supports fee waivers for indigent people, it was our view that HB 337 did not go far enough to help working class Utahns move forward with their lives. Data from Clean Slate Utah showed that 77% of people who worked with their organization made more than $11 per hour, but not enough to pay the steep government fees that as of July 2023, will now be back in place.
What happens now?
Because HB 323 did not move forward, the pilot program created by HB 392 will expire on June 30, 2023. If individuals' applications are not processed by then, they will need to pay $65 per case to obtain a certificate of eligibility from BCI and will also be charged $150 per case in court filing fees. This is a devastating loss for people with records.
We are hearing from both bill sponsors that this issue will be taken up in interim session and that they are hopeful about a future solution. Rasa will continue to be at the table fighting for affordable pathways for people to move forward with their lives. But in the meantime, we are urging all people with records to apply now.