About Utah's Clean Slate Law
In March 2019, Utah lawmakers unanimously passed HB 431, Utah's Clean Slate law, which automatically clears qualifying misdemeanor records. This law went into effect on February 10, 2022, but the Administrative Office of the Courts expects that it may take until early 2023 to identify and clear all clean slate eligible records.
Who Qualifies for Automatic Expungement Under Utah's Clean Slate Law?
The first thing you should know about Utah's Clean Slate is that to be eligible for any automatic expungement under Utah's Clean Slate law, a person must first have the number and type of cases that would be eligible for expungement under Utah's petition-based process. For more information about who is eligible for the petition-based process, click here.
If you do not meet this threshold requirement, your records will not be automatically cleared. If you do meet this requirement, then any of your records that are "clean slate eligible" will be cleared after the waiting periods set forth in the law.
The next thing you should know about Utah's Clean Slate law is that it applies only to certain misdemeanor records. If you have a felony record, or a misdemeanor record that does not qualify for automatic expungement, you can only clear that record under the petition-based court process. Rasa provides low-cost legal representation to people who need to go through the petition-based process. To schedule a consultation, click the button below.
What Type of Offenses Qualify for Automatic Expungement?
Individuals who were acquitted of charges, have cases dismissed with prejudice, or have conviction records that meet the definition of "clean slate eligible" under the statute will benefit from automatic expungement under Utah's Clean Slate law. Clean Slate eligible cases include: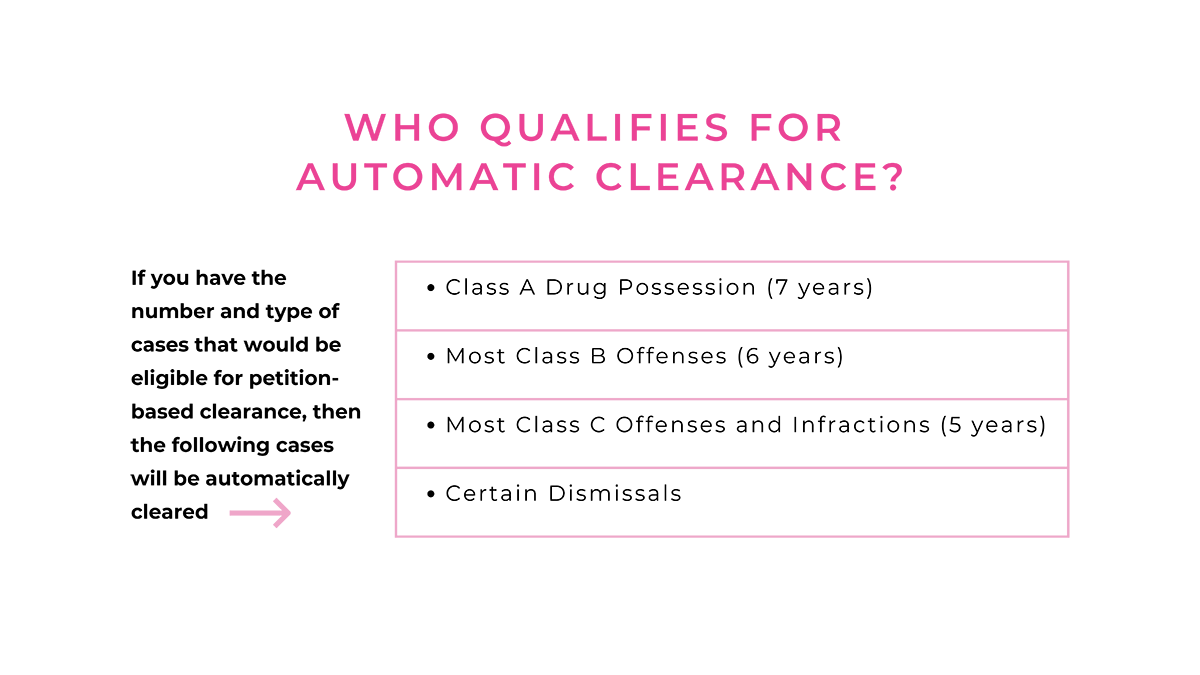 Waiting Periods: the term "waiting period" refers to the amount of time an individual must wait in order to be eligible to expunge a record. For example, if an individual had a Class B drug possession conviction on January 1, 2020, this record would be eligible for automatic clearance on January 1, 2025, so long as that person has the type and number of records that would be eligible for clearance under the petition-based process.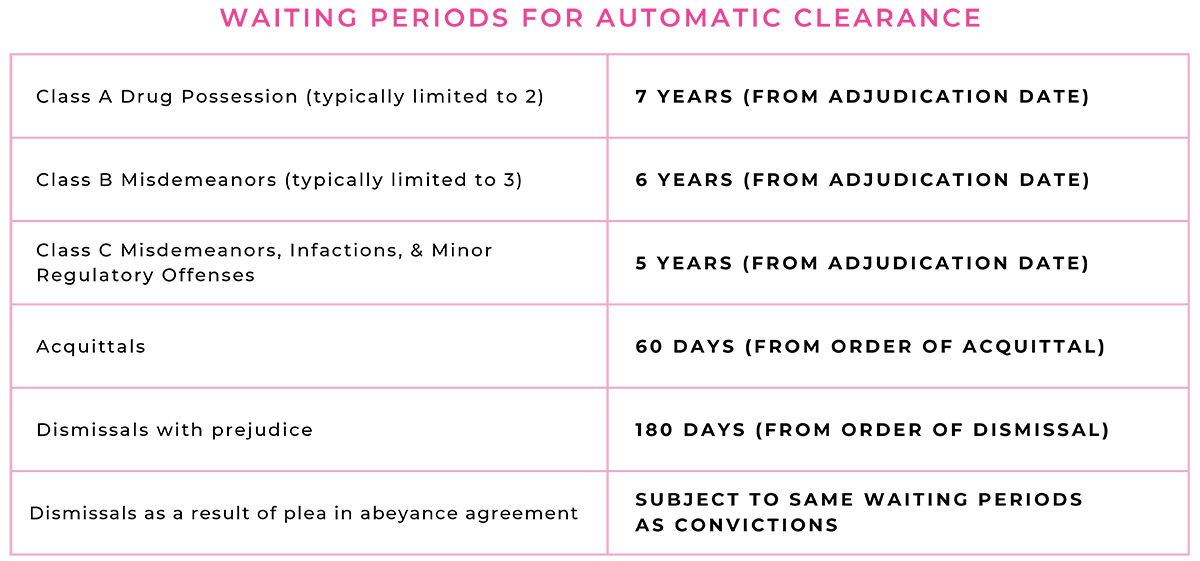 Exclusions: due to their nature, certain conviction types are not eligible for automatic expungement. These include registerable sex offenses, domestic violence related offenses, certain weapons-related offenses, and DUIs.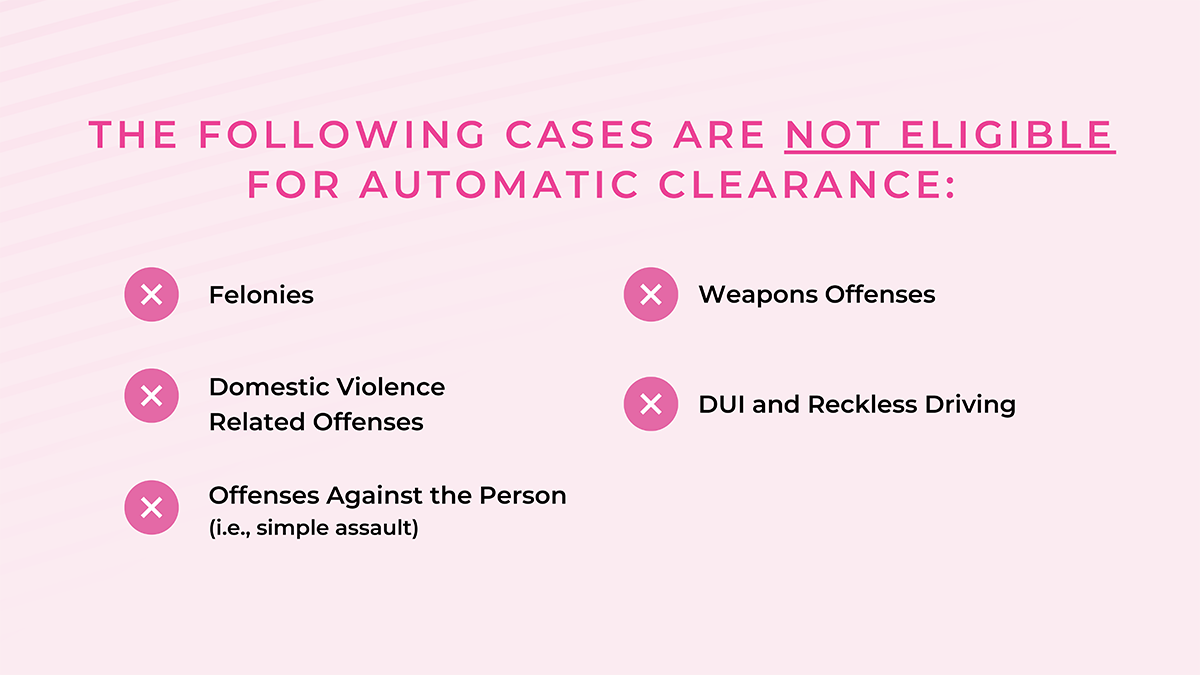 How Does Automatic Record Clearance Work?
When your record is automatically cleared, you do not need to get on a list, hire an attorney, or pay any money. Your record will be identified by government agencies and will be cleared without any action on your part.
When your record is expunged, it will no longer appear in Utah's court system and will be removed from your Utah Criminal History and FBI records. You will also have the right to answer questions about your criminal record as if the conduct never occurred.

About Clean Slate Utah
Clean Slate Utah is a non-profit organization that can help:
Answer your general questions about both petition-based and automatic expungement;
Connect self-represented people to free legal resources;
Help cover the cost of the $65 BCI application fee for individuals whose income is below the federal poverty line;
For a video about Utah's Clean Slate campaign, click here.
how can I find out if my record was
automatically cleared?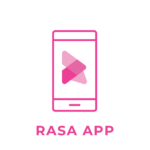 In just 3 minutes, our easy tool can determine if your records are eligible for expungement. Use the eligibility tool now for just $15.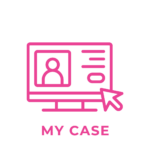 If you have your case numbers you can create a free My Case account to track if and when your records are cleared.