So you've heard about Rasa, but maybe you still don't quite understand exactly what we do.  You may also be wondering how Rasa is different than other lawyers or whether you can or should just try to clear your record yourself.
To help explain our service, we've collaborated with the artist Yifan Luo to create a comic strip that introduces you to Rasa and how we make it easy and affordable to clear your record.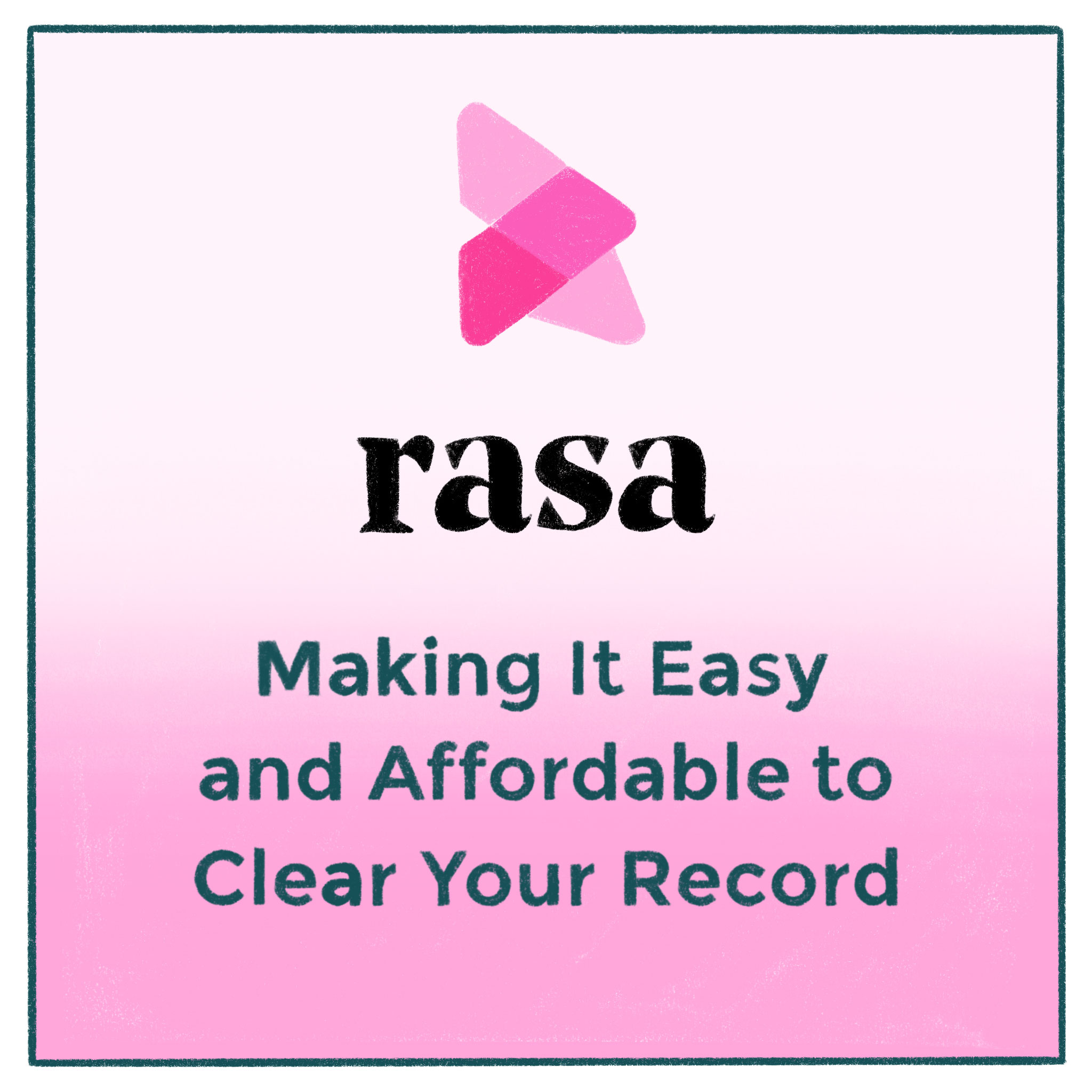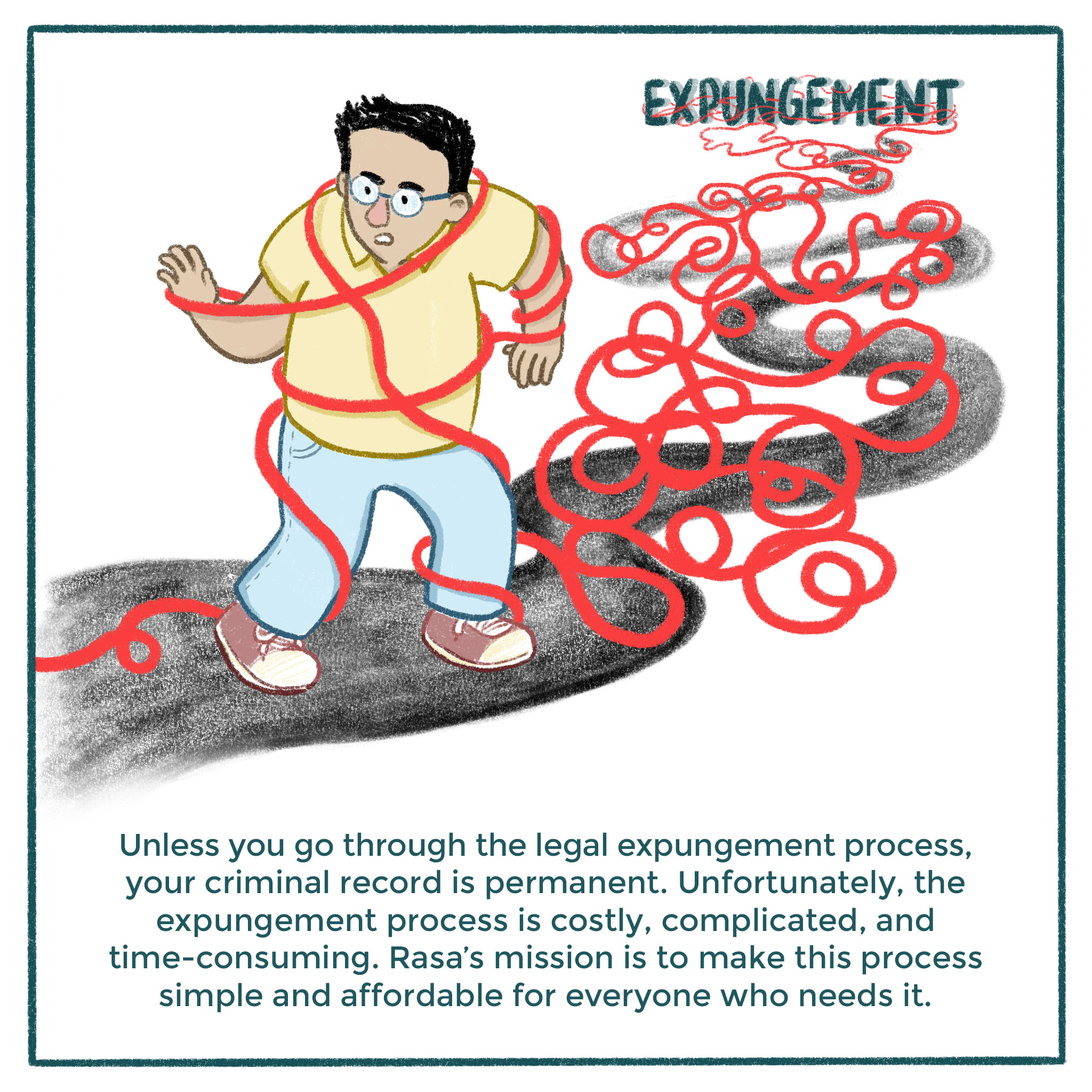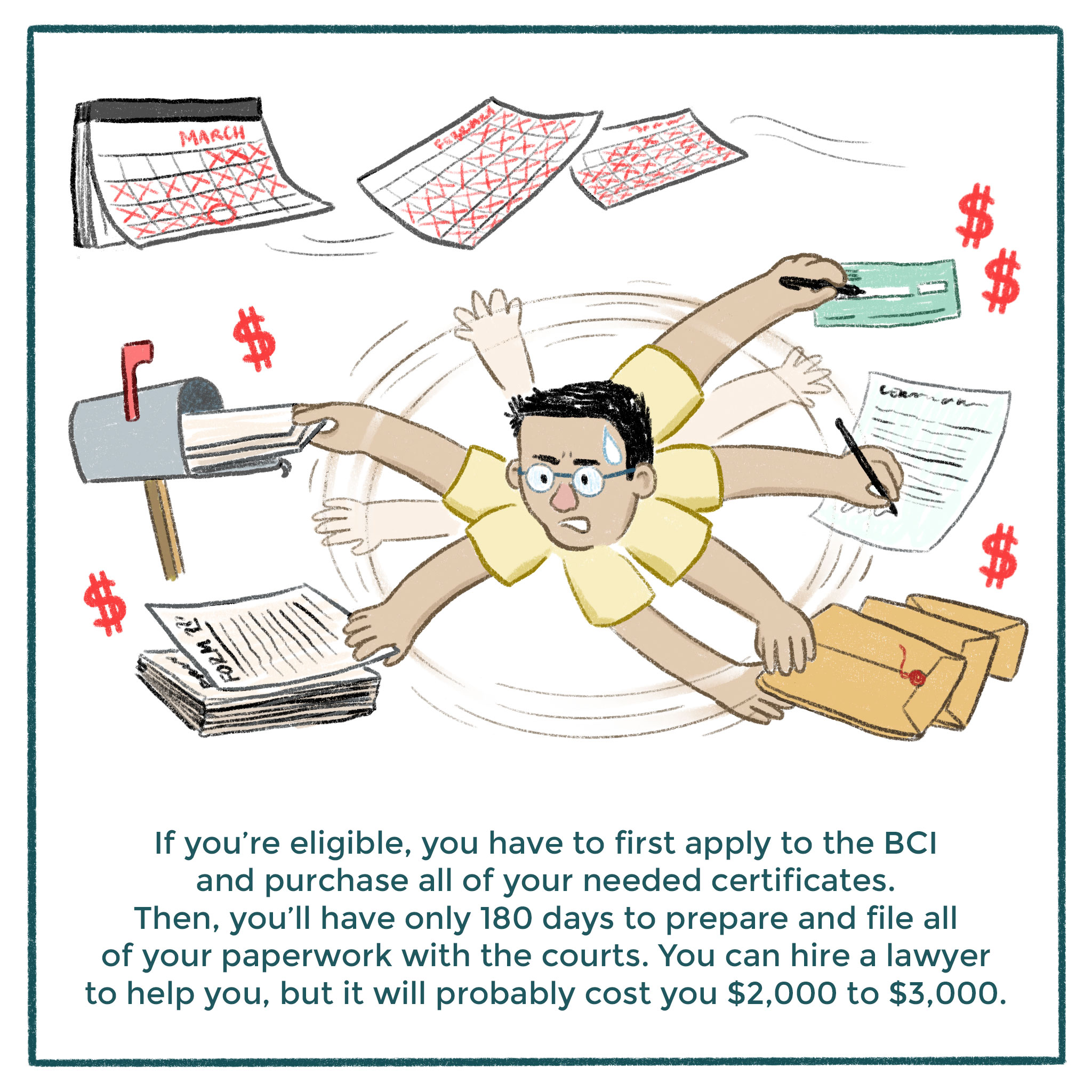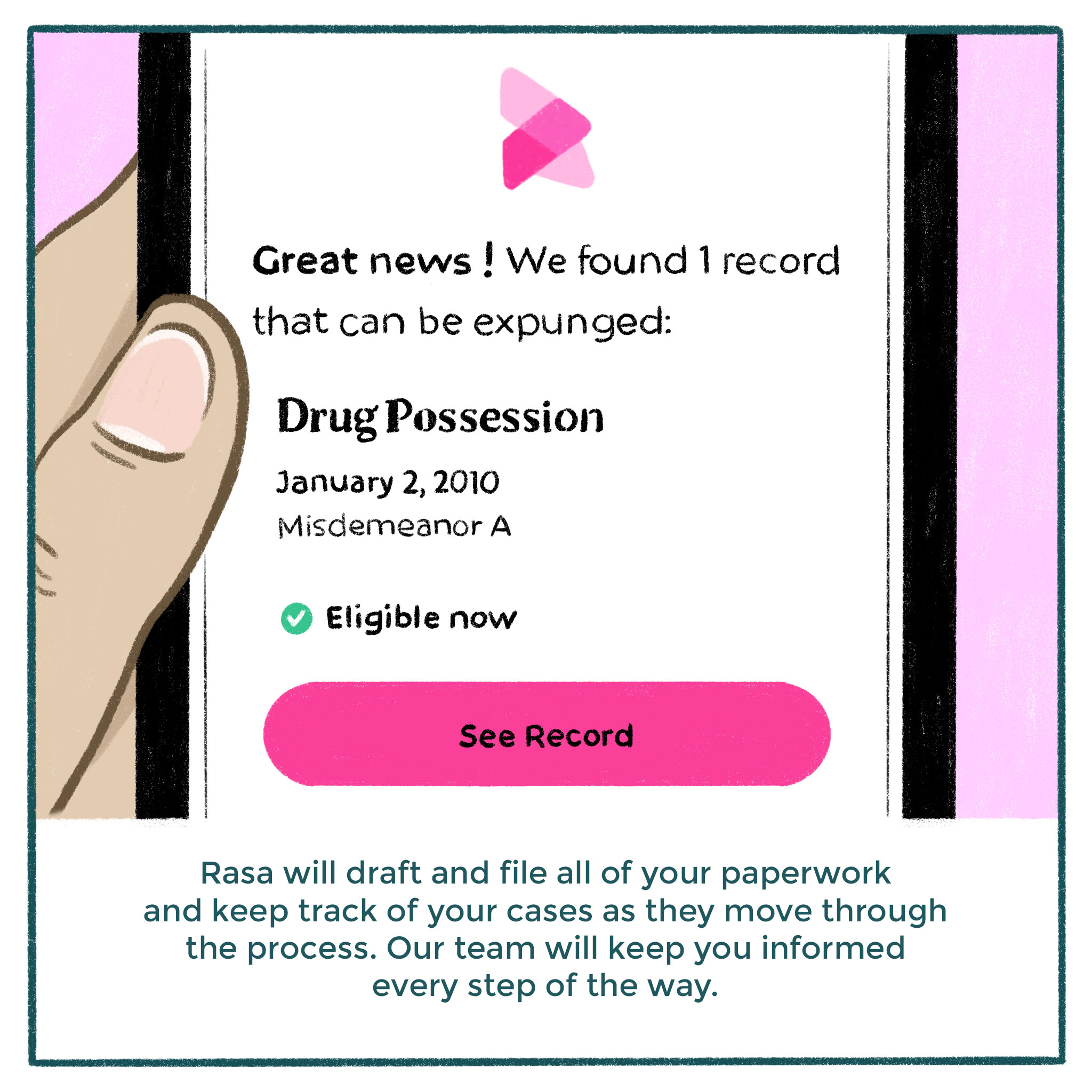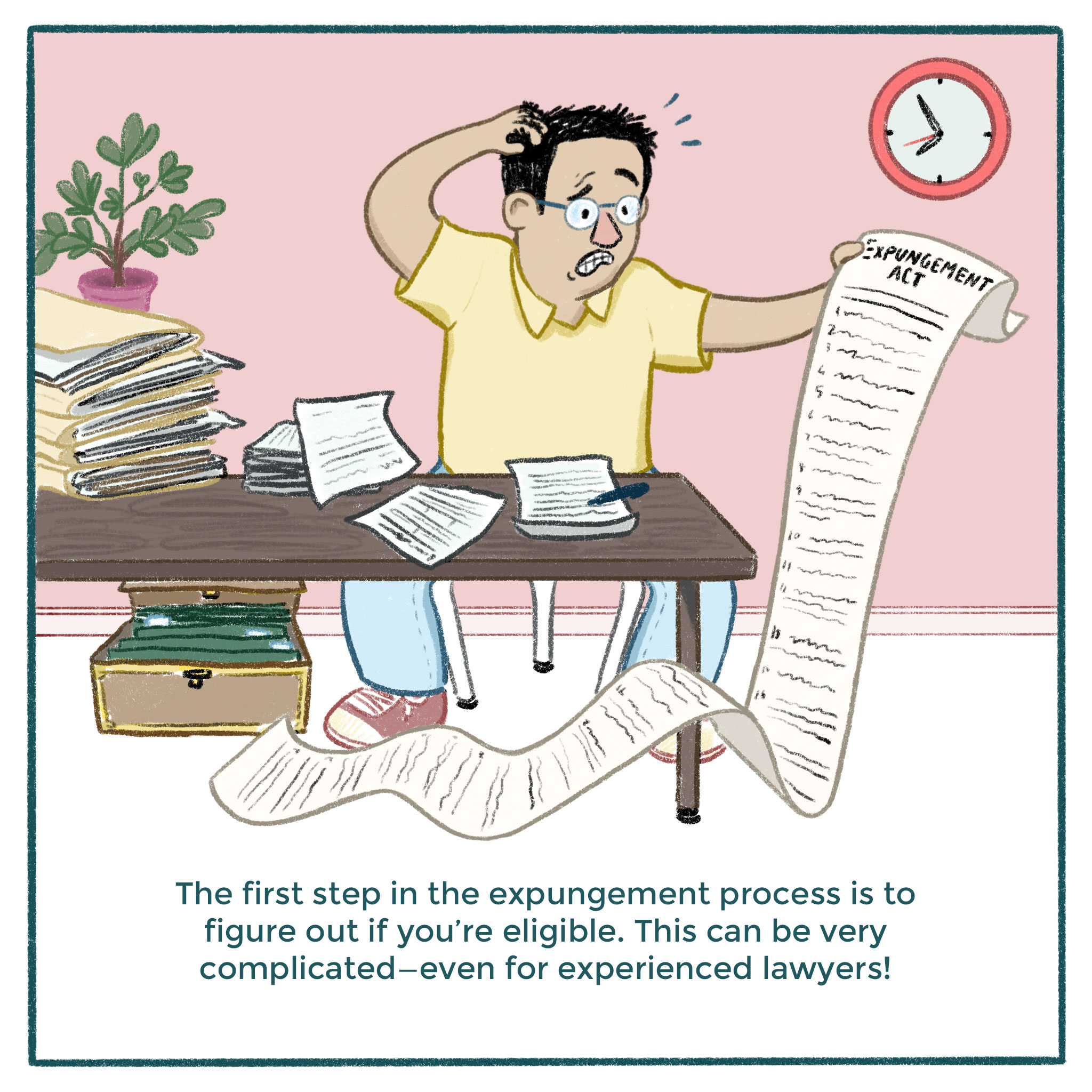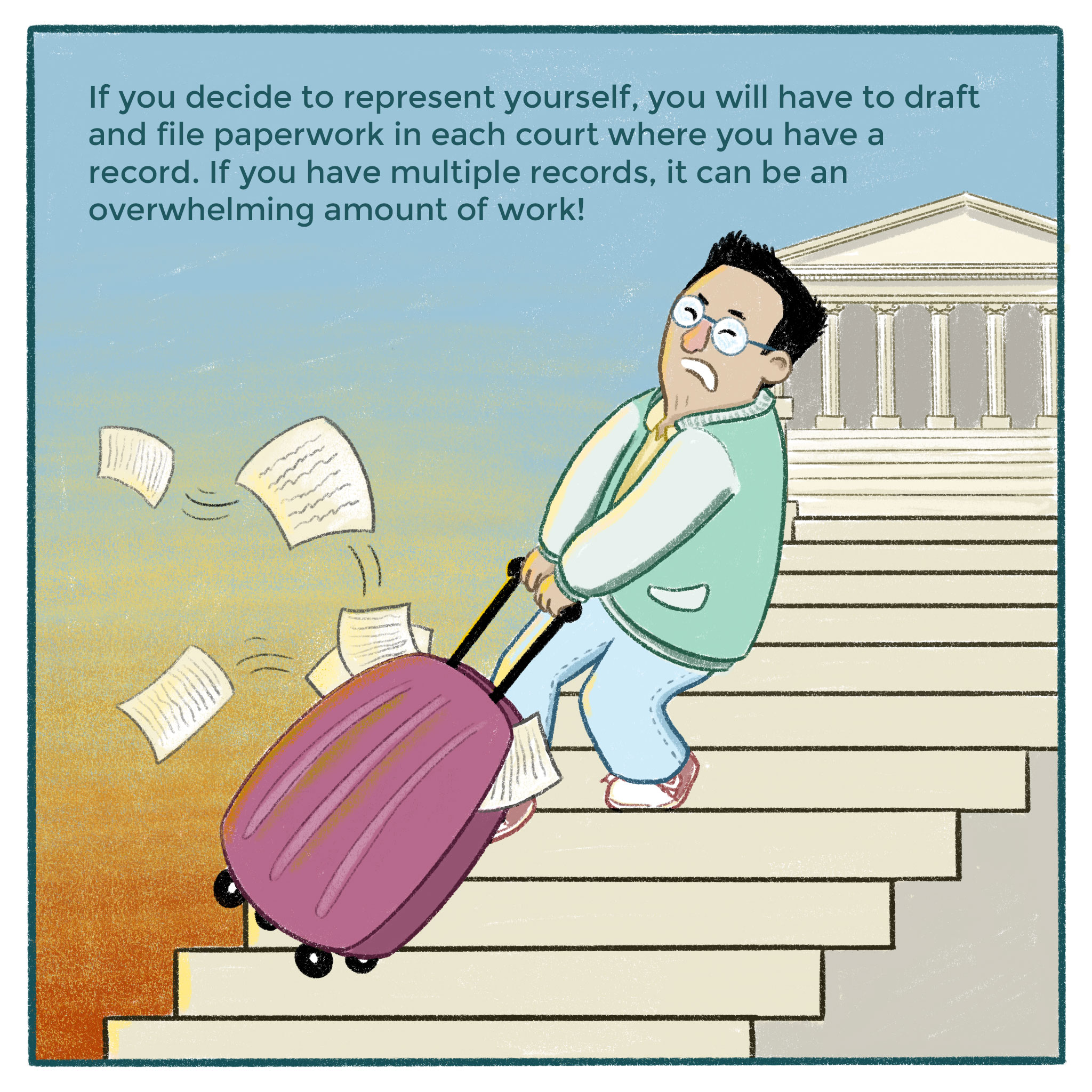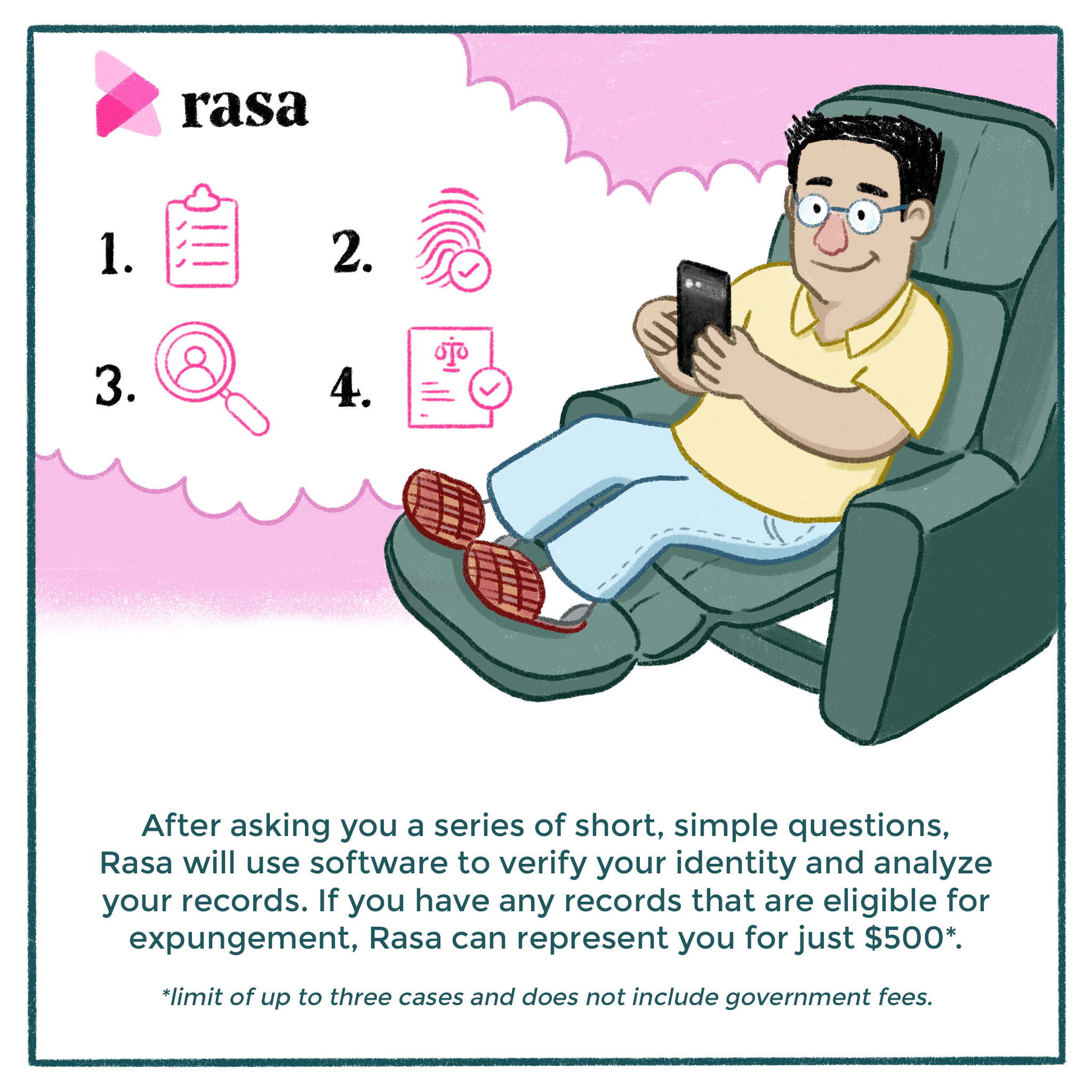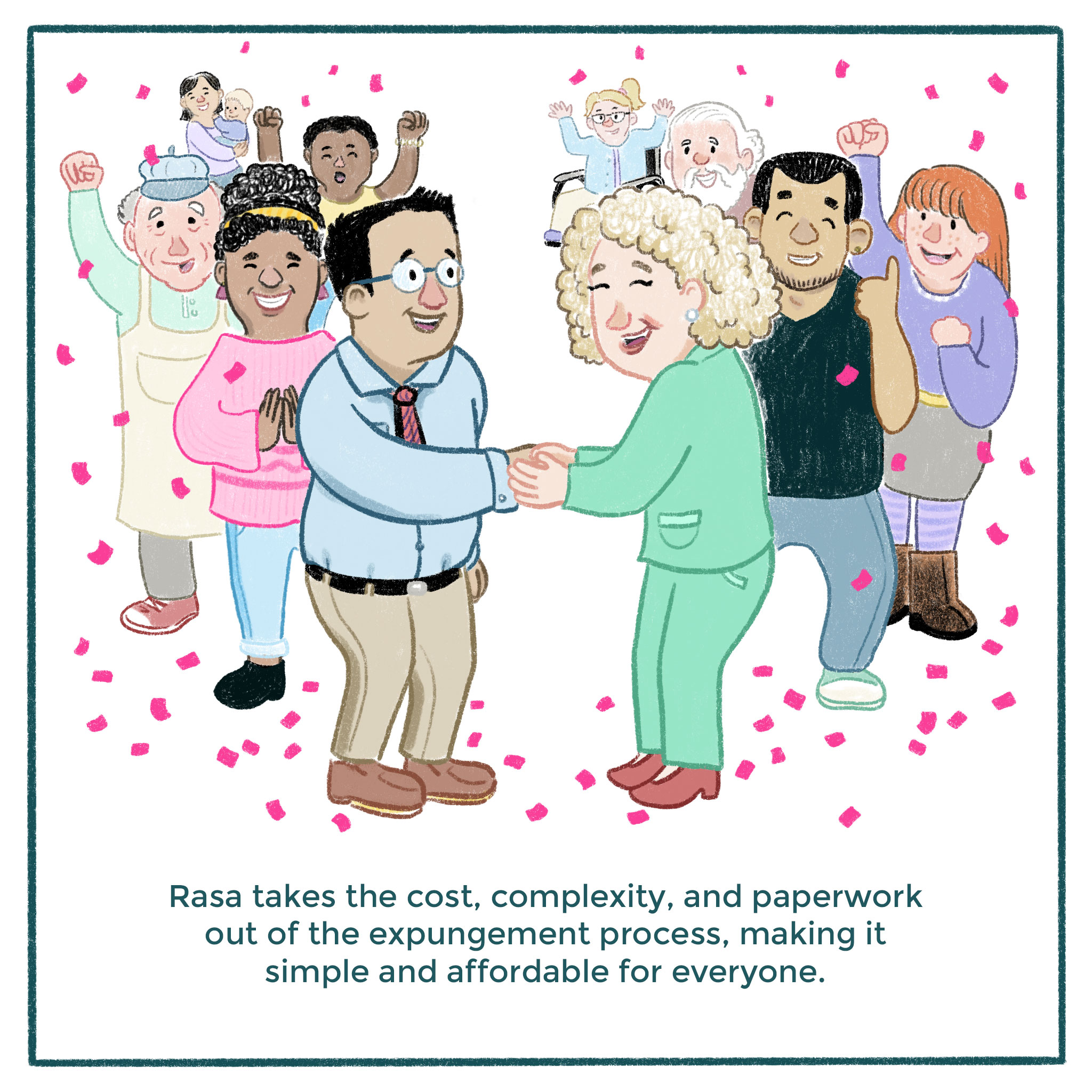 Did You Know?
Clearing a record is costly and complicated. More than 90% of people with eligible records have not made it through the process.
75% of people who try to represent themselves never successfully make it through the process.
Using Rasa is a way to get affordable legal representation, without paying lawyer prices.
Start today by using our web application to check your eligibility.