meet rasa
We're making the process of clearing a criminal record simple and affordable for everyone. We use software to provide expungement services for less than half the price of other lawyers.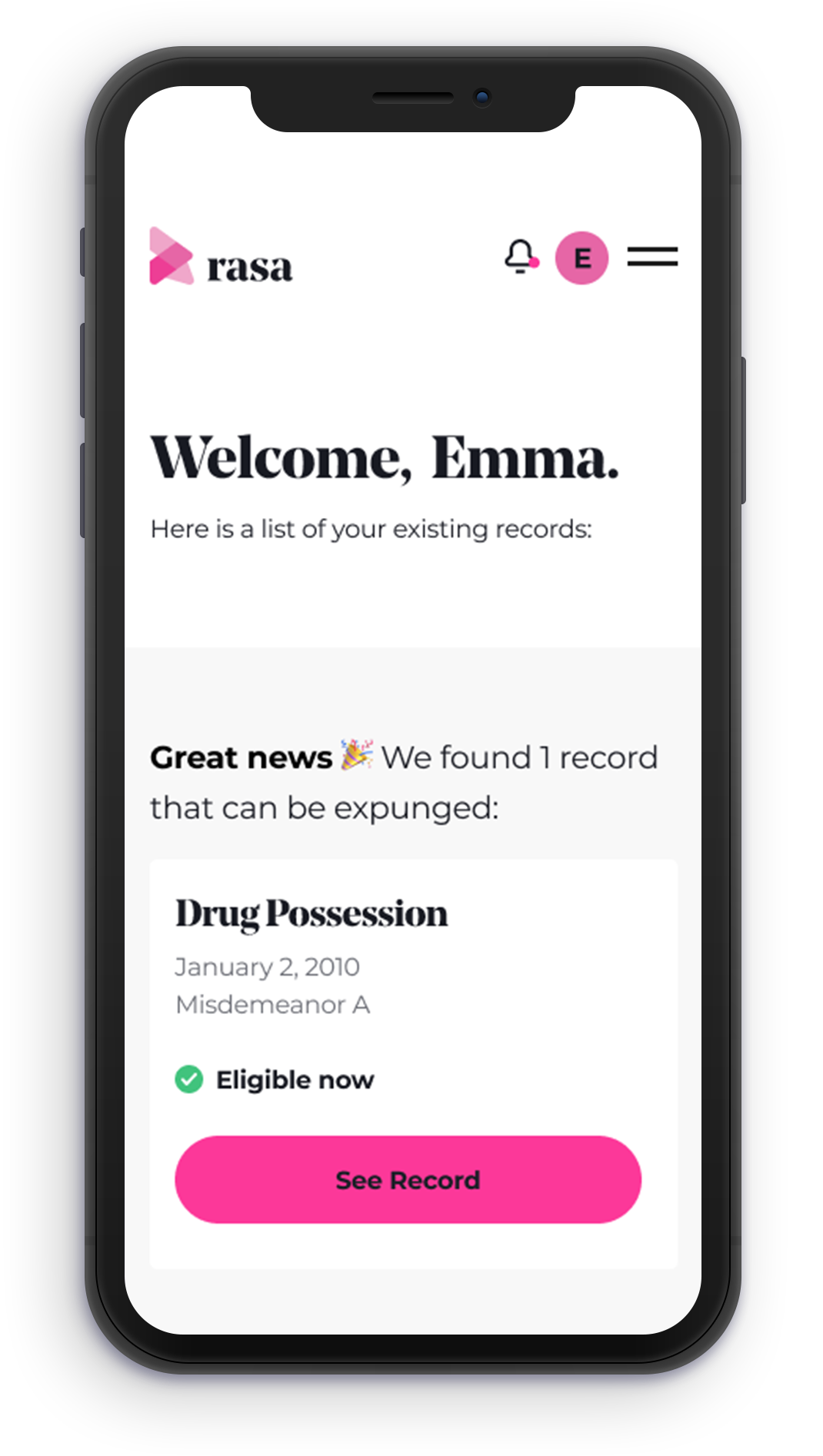 We are just weeks away from launching an app that will make it easy for you to check what is on your record and what is eligible for expungement under Utah law.
Sign up below to get notified when our app is available.
Until our app is ready, we are offering low cost legal consultations to help people get started. For just $25, we will pull and analyze your Utah court records to determine whether they are eligible for expungement under state law. If you hire us within 5 days, we will apply the $25 you paid towards the cost of your expungement.
Please click below to get started today.
If you have already applied to BCI and know you are eligible for clearance, you can hire rasa to be your lawyer for just $500 (includes up to 3 cases, with $250 for each additional case). Email us at [email protected] or text us at (801) 872-9345 to get started.

Step 1: Screening
We will ask you a few basic screening questions to determine the best way to help you.

Step 2: Identity verification
To protect your privacy, we will verify your identity.

Step 3: Record analysis
We will analyze your records to determine if they are eligible to be cleared.

Step 4: Legal advice
If you are eligible to clear your record, we can serve as your lawyer throughout the expungement process, keeping you informed every step of the way.